Birò Product Innovation
Established in 2008, Estrima was born out of the vision to improve the quality of transportation in cities, where it has become more difficult to move freely and find parking. Estrima utilized the know-how of its parent company Brieda & C., which has manufactured crane cabins for over forty years, to design the smallest four-wheeled electric vehicle in order to offer the ultimate benefit for any urban commuter, the freedom to move while saving time. It used the distinctive yet heavy-duty cabin as the basis for the structure. The result is an ultra-compact, eco-friendly, and safe vehicle that makes commuting a more positive experience. With Birò, Estrima wants to give the city back to its people, making their everyday journeys easier. This vehicle is a true revolution in urban transportation combining convenience, technology, and style. Scroll through the page to learn more about the company's innovative culture, which brought transformative solutions to the market, and my contribution to the pivotal phases that were fundamental to its growth.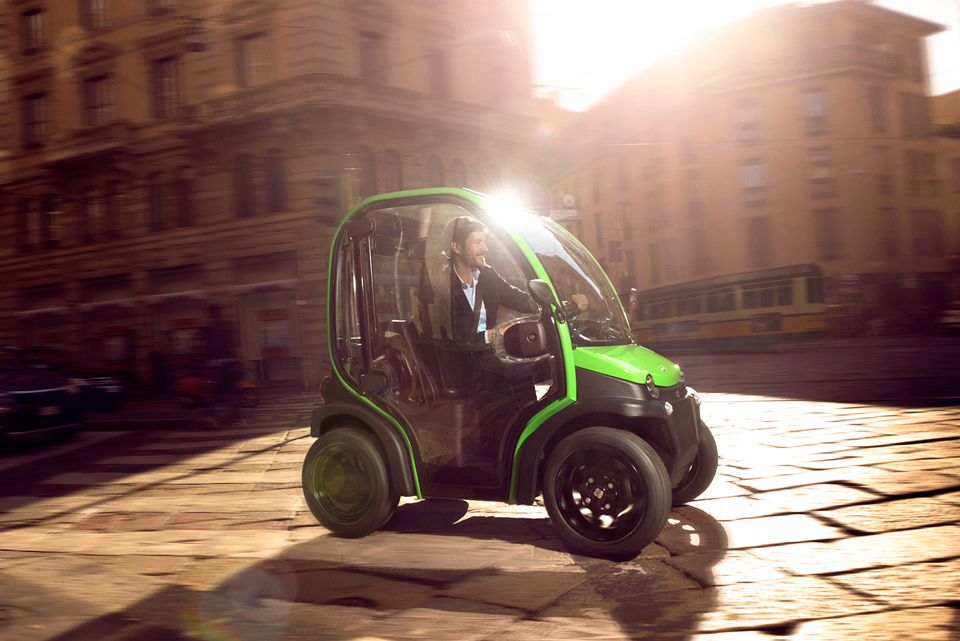 Phase 1.
In 2009, the year I began working at Estrima, we launched Birò, the first 100% electric, four-wheeled personal commuter, to the European market. I oversaw the strategy and execution of growing Birò's brand, controlled every customer touchpoint, and optimized the marketing mix. I worked directly with investors on the business plans, identifying and building successful business models. Leading a passionate team and collaborating with a diverse range of external service providers, I developed and implemented effective marketing and communication strategies. During my tenure, we increased production from one vehicle a week to three vehicles daily. In Europe, Birò became an iconic vehicle for sustainable commuting and the top-selling EV in Italy for two years. Impressed by our results and expansion plans, in 2012, Red Circle Investment (the investment trust run by Renzo Rosso, founder of the fashion brand Diesel S.p.A.) joined Estrima, investing 30% equity in the company.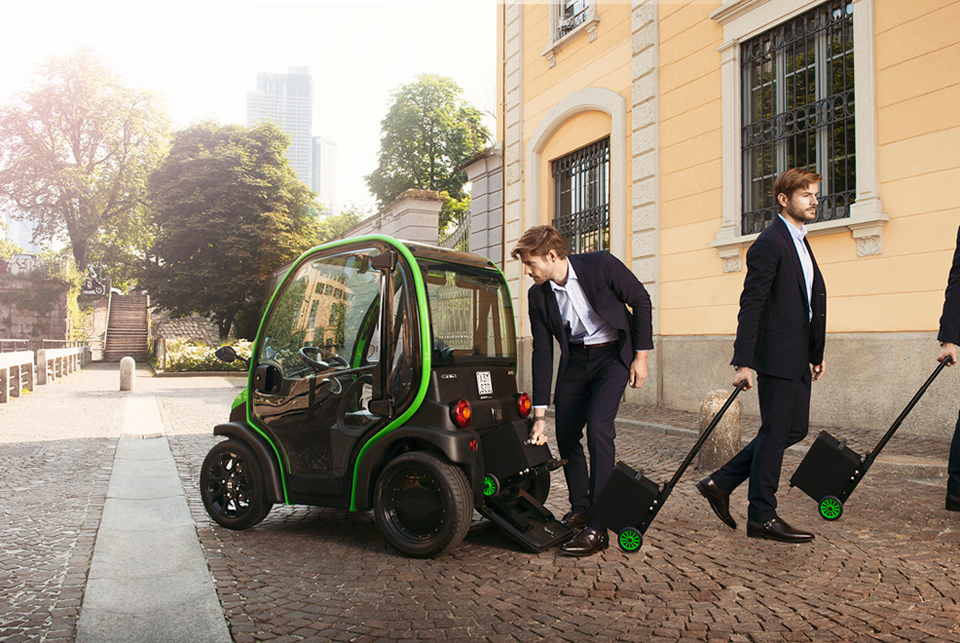 Phase 2.
In 2013 we launched Re-Move, the first removable battery system on a four-wheeled electric vehicle, the second step of innovation in Estrima's story. Thanks to this innovative system, drivers can easily wheel out the battery and bring it to their house, office, or any convenient location to recharge. This solution is beneficial for drivers without a personal parking space and allows owners to drive further in a single day. In the case of rental services, there is no dead time since the empty battery can be replaced with a full one allowing 24/7 driving. I spearheaded all the marketing and communications efforts to build an inspiring story across multiple channels which ensured an international increase in brand awareness, partnership requests, and commercial results.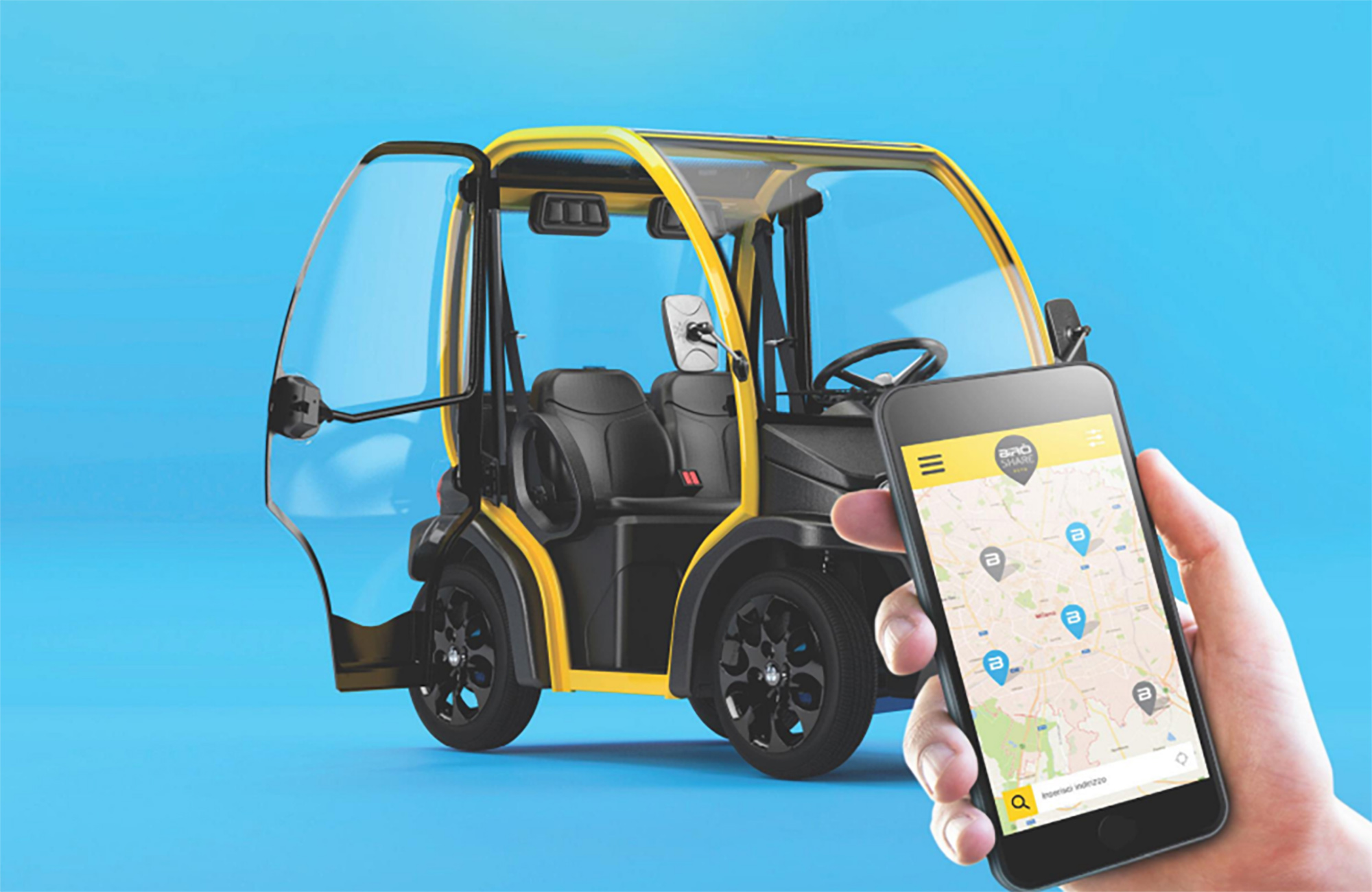 Phase 3.
Nowadays people, mainly the younger generation, are not as interested in owning a car. They use cars when needed, so a pay-to-go service represents the next era for transportation solutions. Based on this trend, between 2016 and 2017, I led the development of a first-of-its-kind car-sharing platform that allows Birò owners to share their EVs with a community of authorized drivers, generating a new revenue stream. I coordinated product management in addition to technology and service partners to ensure alignment on the product roadmap and build a superior user experience. Learn more about Birò Share here.