Stores
According to research conducted by McKinsey & Company, more than one-third of customers would consider buying a car online while 80% of customers underscore the continuing importance of dealers. In this context, collaboration between dealers and manufacturers is key in order to provide a valuable in-store brand experience. Point of purchase needs to be a place where customers can find expert advice as well as detailed information that is either not available or not conclusively answered online. The personal aspect of sales is still essential. Dealerships and sales staff serve as local brand ambassadors who establish trust-based relationships with customers, provide test-drives and supply vital information.
With this in mind, Birò stores are developed as small city spaces in prime locations where customers can experience the brand, test-drive Birò and tangibly discover the advantages of a small electric vehicle. For the main stores, I oversee all aspects of design. I collaborate with architectural and construction partners, suppliers and communications agencies to determine spatial and visual layouts as well as define point of purchase displays that highlight the vehicle and draw in customers. Space solutions are discussed with the dealers, ensuring that Estrima's design standards and end users' expectations are met. I define and share specifications with internal and external collaborators, and oversee operations, timelines and budgets. For the development of the stores, I review and approve shop drawings, graphic design proposals and quotes prior to fabrication. I have dealt with both large format items (high resolution prints, posters, banners, display items etc.) and small format items (catalogs, brochures, postcards, stickers, labels, flyers etc.). In addition, I plan and manage online and offline advertising campaigns to promote the stores and collaborate with dealers to create local media buzz for Birò.
Here you can see the current Birò concept store and completed stores in Rome, Amsterdam and Vienna.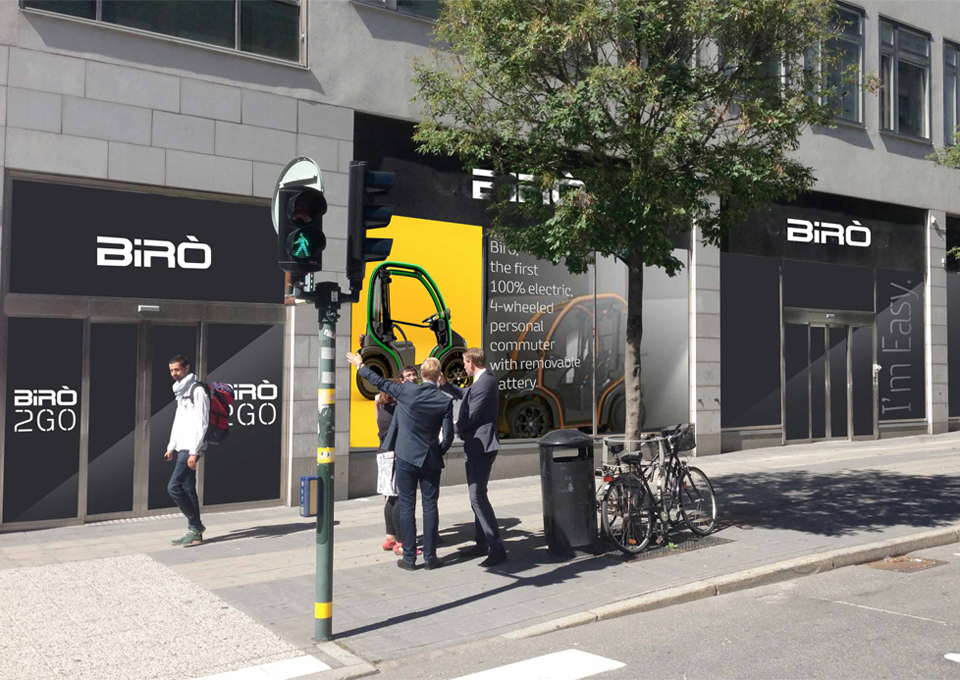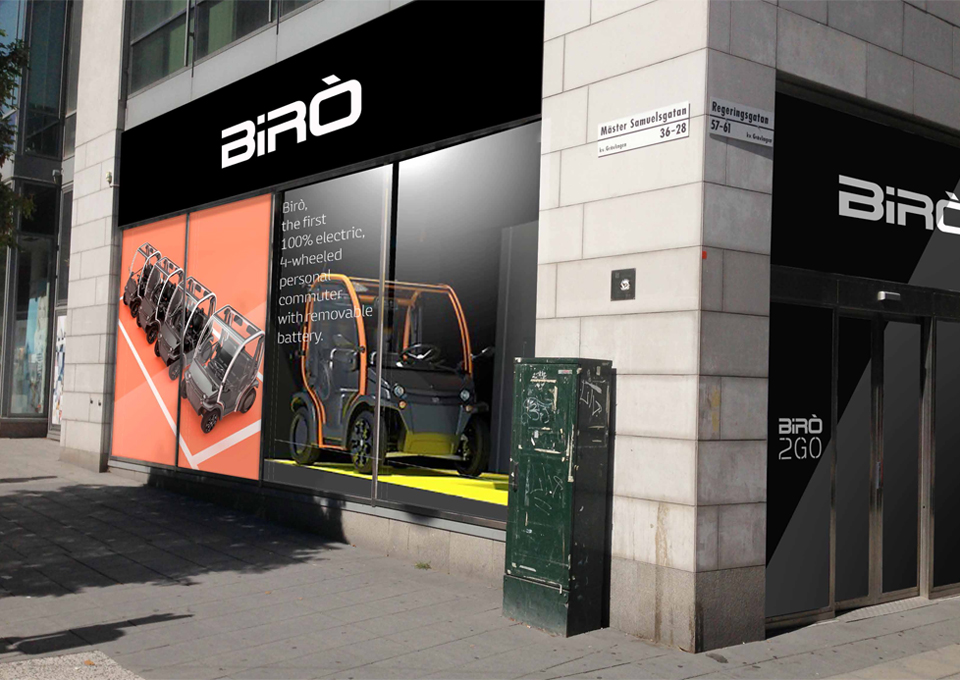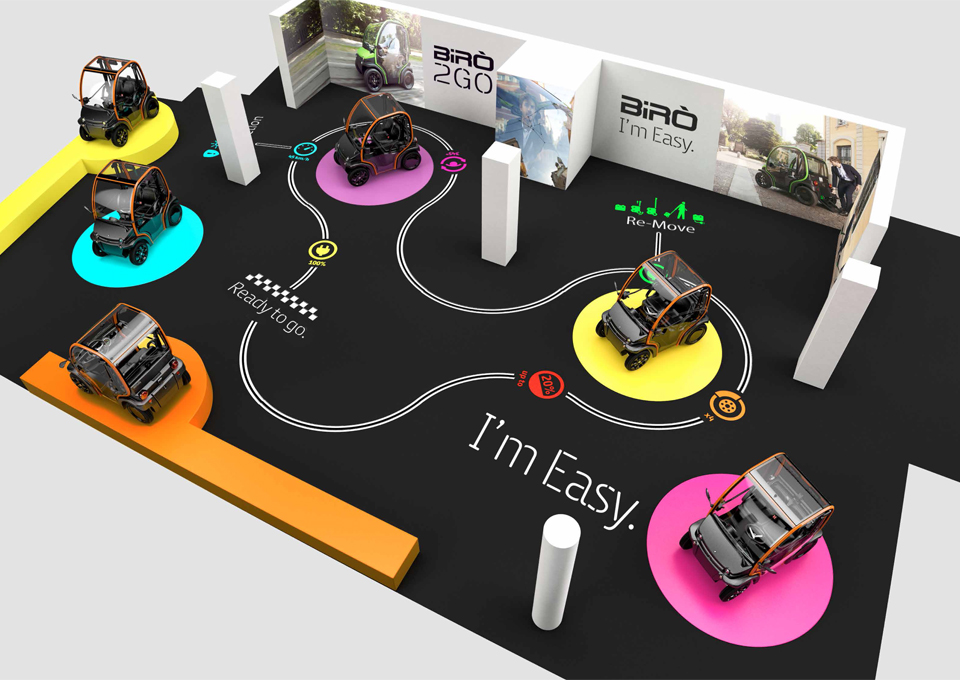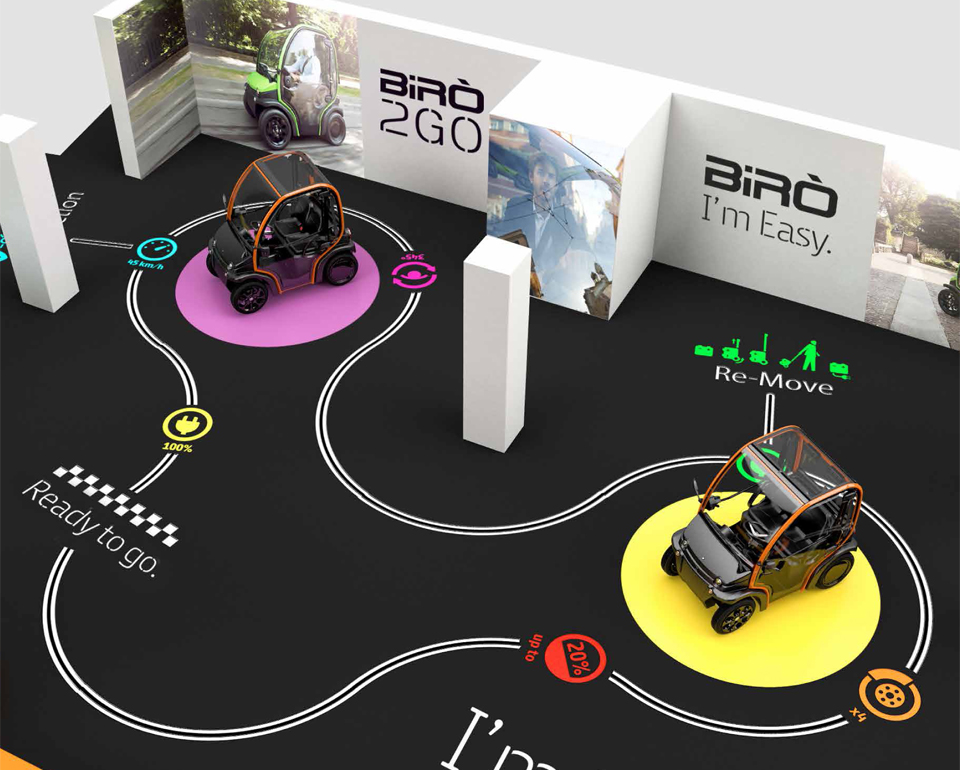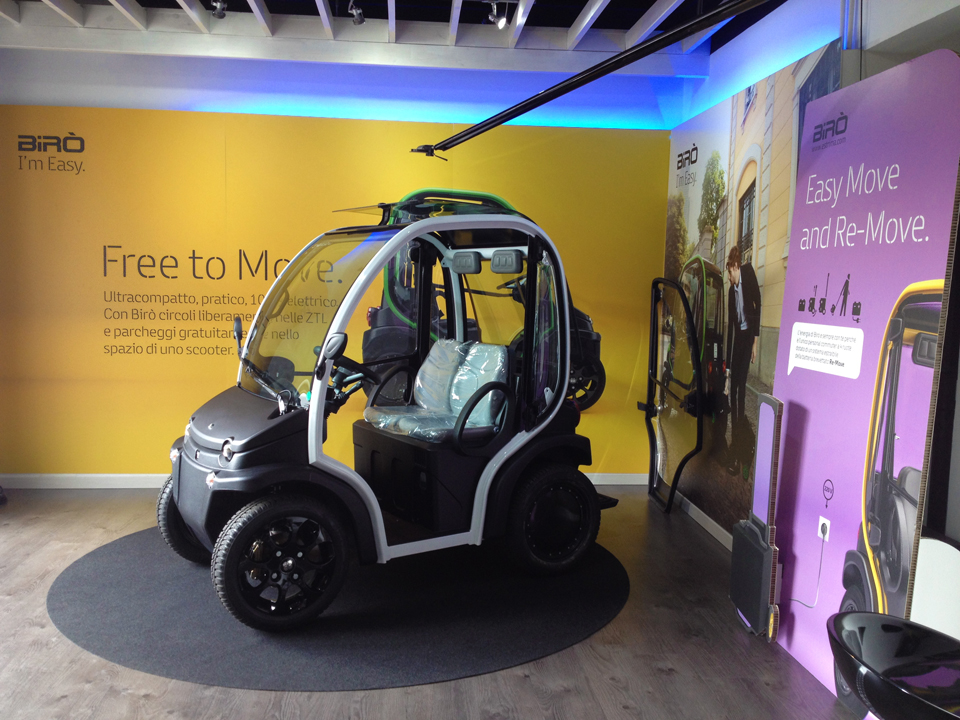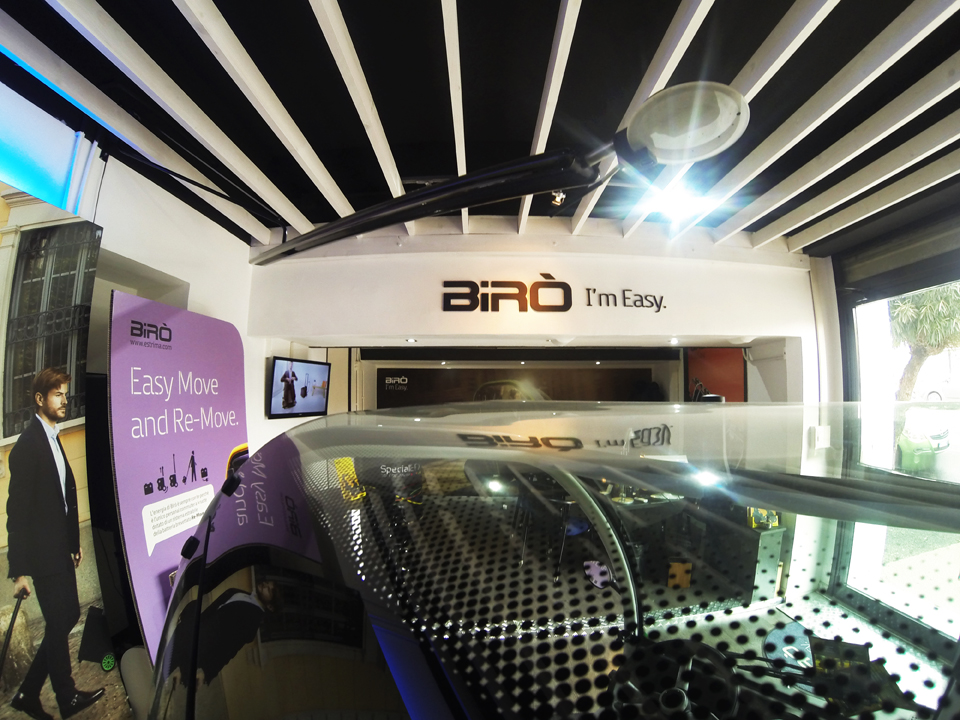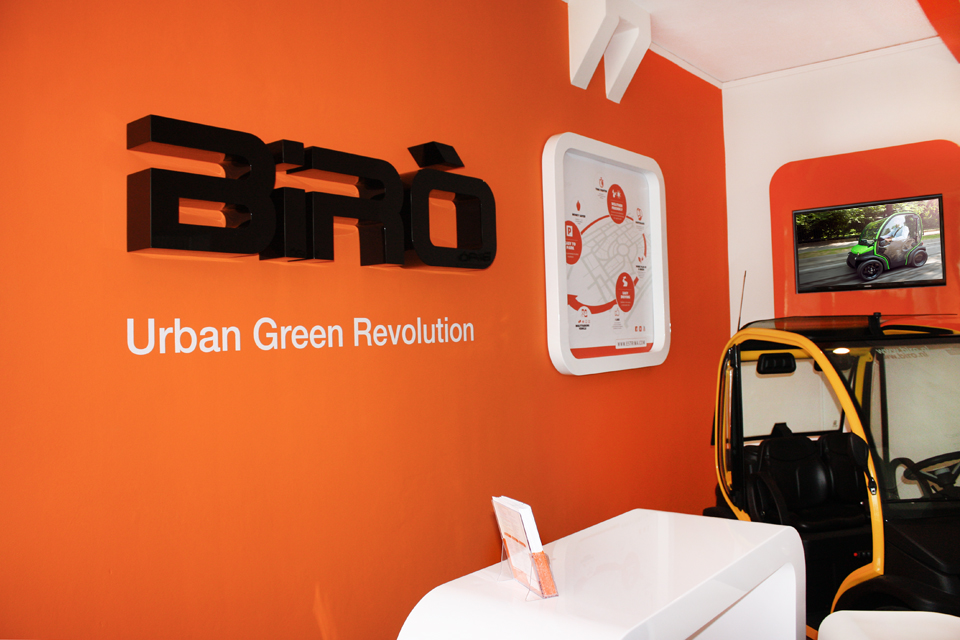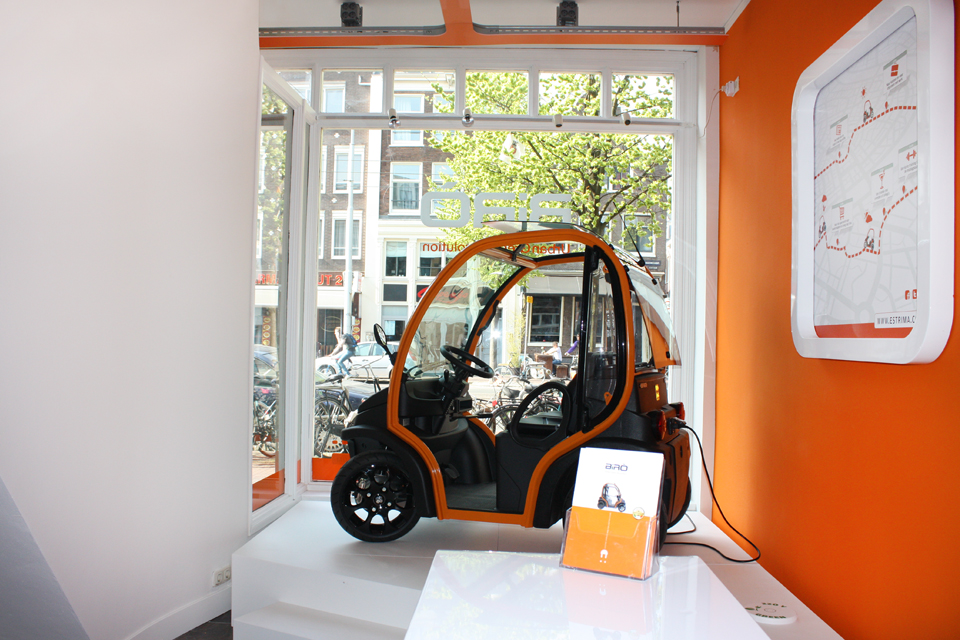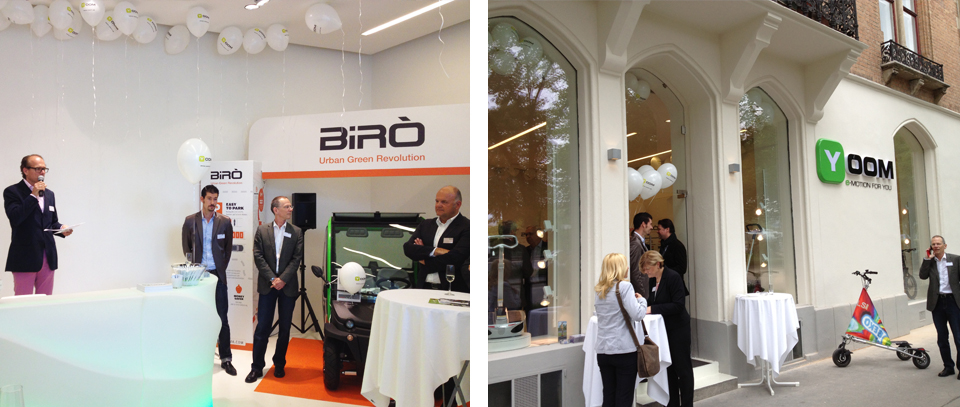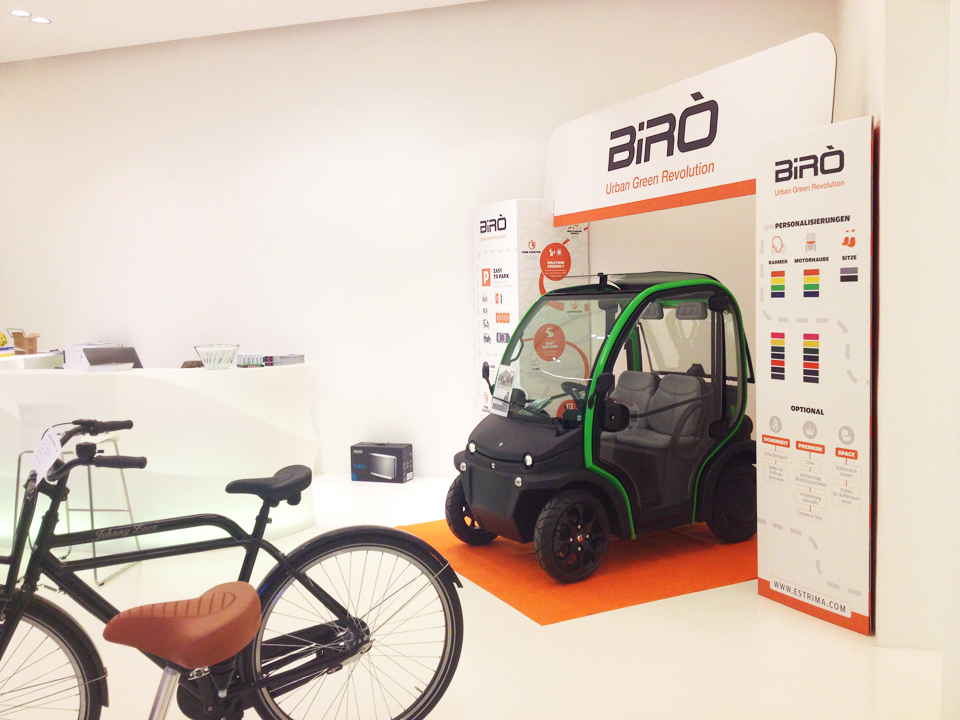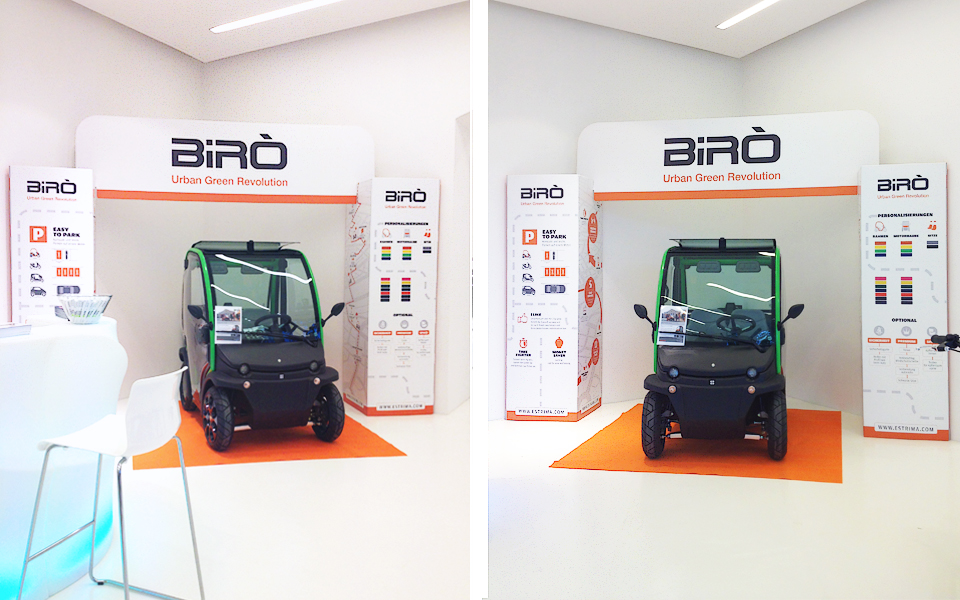 Store & Pop design: Studio Idee Materia