Intermek – Mechanical parts and units
Intermek is a 40-year-old company which specializes in the production of parts and mechanical units for a diverse range of industrial fields such as household, textile, electrics, mechanics, design and aeronautics sectors. It produces parts in stainless and carbon steel, aluminum alloy and titanium for household appliances, large-scale facilities, industrial vehicles, meteorological equipment and environment monitoring systems, with a particular attention to design. From a single part up to 100,000 pieces, Intermek can turn and mill a wide range of materials, from metal to polymers, as well as provide any surface treatments.
Thanks to its experience, quality and expertise, in 2009 Intermek was determined to further develop its business by partnering with major industrial groups. The company needed to set visual identity guidelines and create communication materials in order to share its experience and strengths with its stakeholders. Starting from its existing logo composed by a pyramid of triangles, I designed a triangle-shaped brochure in order to enhance the logo and make the company more recognizable among its competitors. I laid out the main content in each of the three wings of the brochure so that when each wing was opened, you could discover Intermek's strengths, markets and products. In addition, I developed a coordinated company PDF presentation that could easily be used for face-to-face presentations as well as forwarded by e-mail to possible customers and easily scrolled on digital devices. To complete this project, I also developed the layout of the institutional slides used by the company to show its expertise and constant focus on innovation as well as its high quality products and services.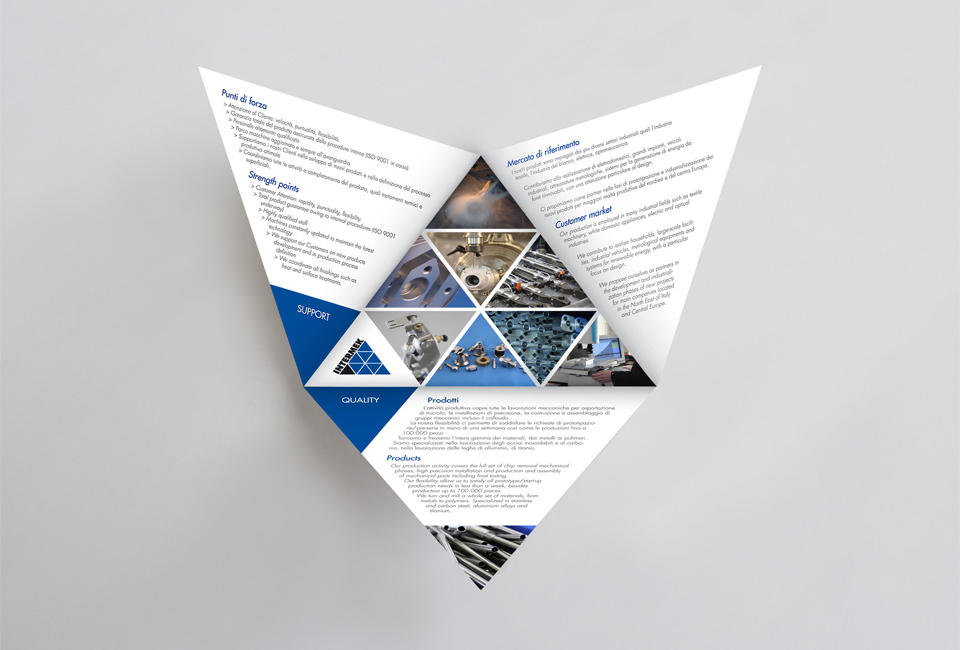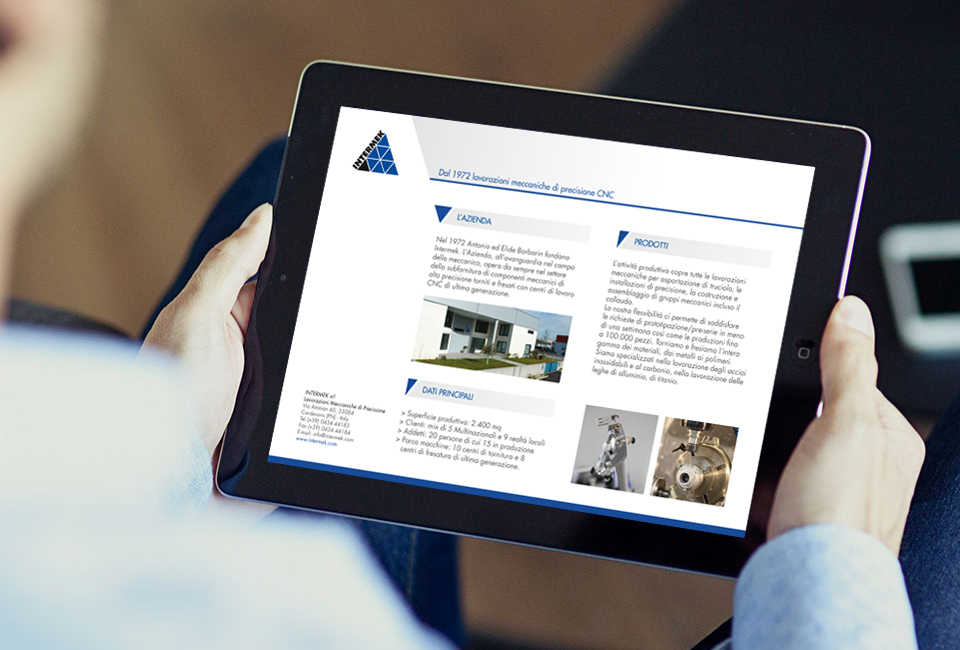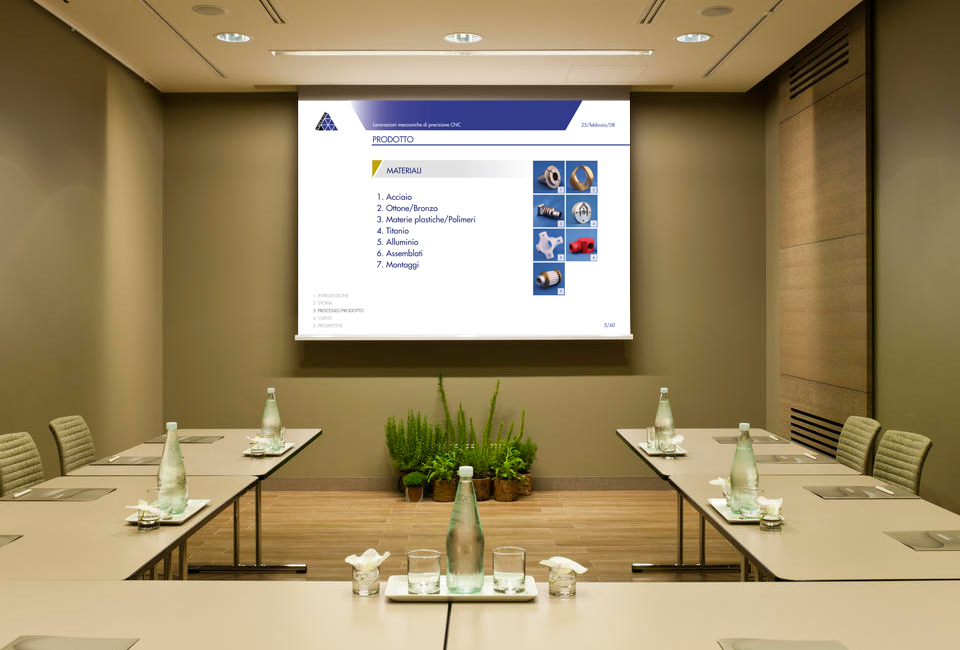 Salva