Fairs
Birò has participated in diverse fairs, including international motor shows which draw over half a million visitors such as Bologna Motor Show and Eicma motorcycle show. Trade fairs are where we examine the market, conduct business, cultivate our image and look for business partners. They are a unique instrument which enables us widely promote the company's image and Birò through face-to-face meetings with existing and new customers.
Planning, organizing and managing the company's presence at fairs are part of my responsibilities to support brand and business growth. I work on the creative development and layout of exhibit spaces for the majority of shows, from conception through completion, collaborating cross-functionally with multiple internal departments and coordinating service suppliers. Acting as a liaison between communication and public relation partners, I promote and advertise the company's participation at the shows through a variety of online and offline media and perform post-event evaluations. I prepare press folders and facilitate meetings with journalists and direct all aspects of development, production, and distribution of marketing materials such as brochures and consumer surveys. To ensure activities run smoothly and efficiently within budget, I set, communicate and maintain timelines and priorities.
Here you can view photos of Estrima's 650 square foot stand at Eicma motorcycle show. The vehicle was displayed on an elevated, open stage and highlighted by a bright orange runway which divided the space into two areas. In the first area, visitors could see Birò's strengths first-hand by exploring the vehicles and in the other, they could stop by two video screens describing Birò's features.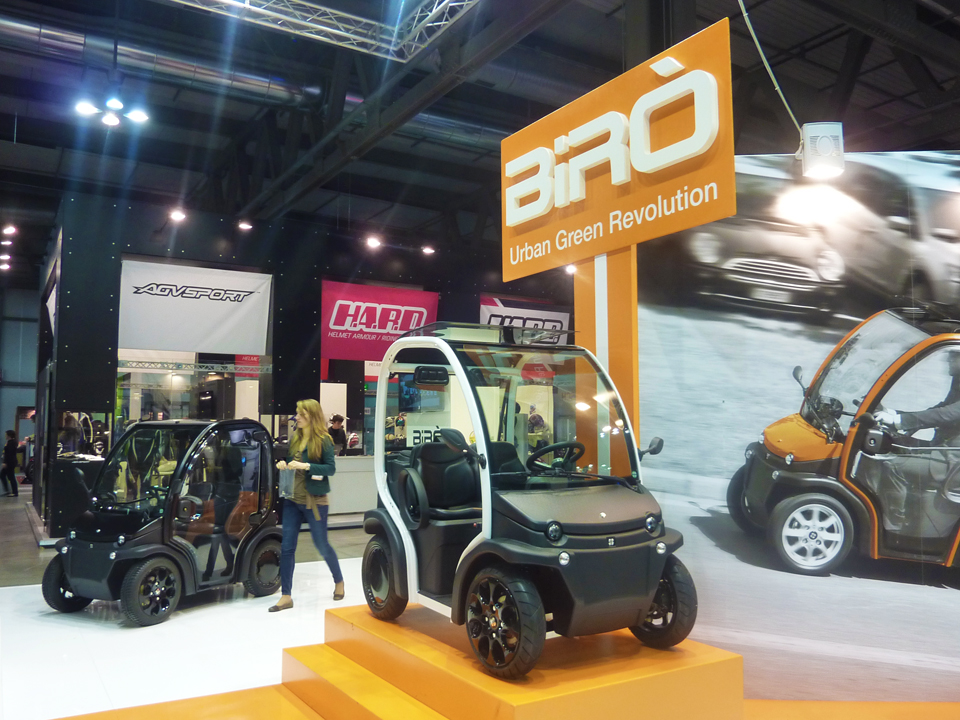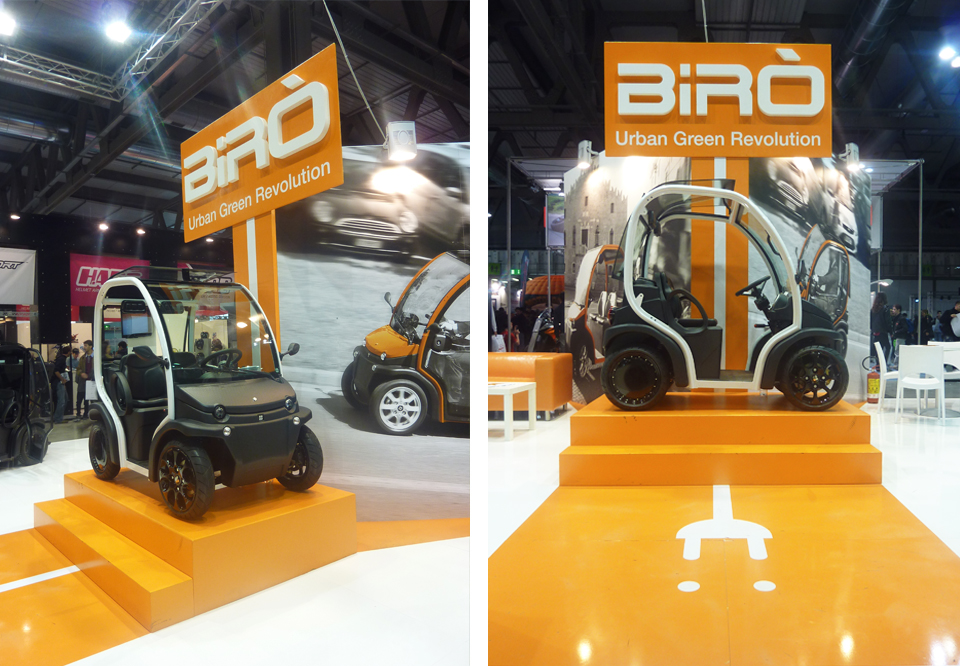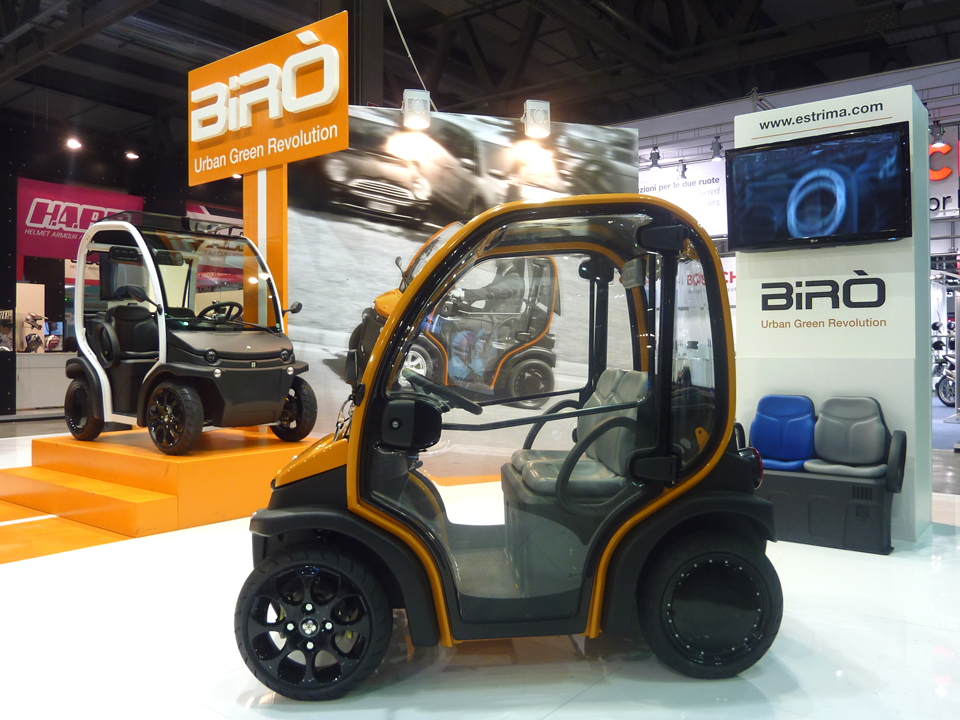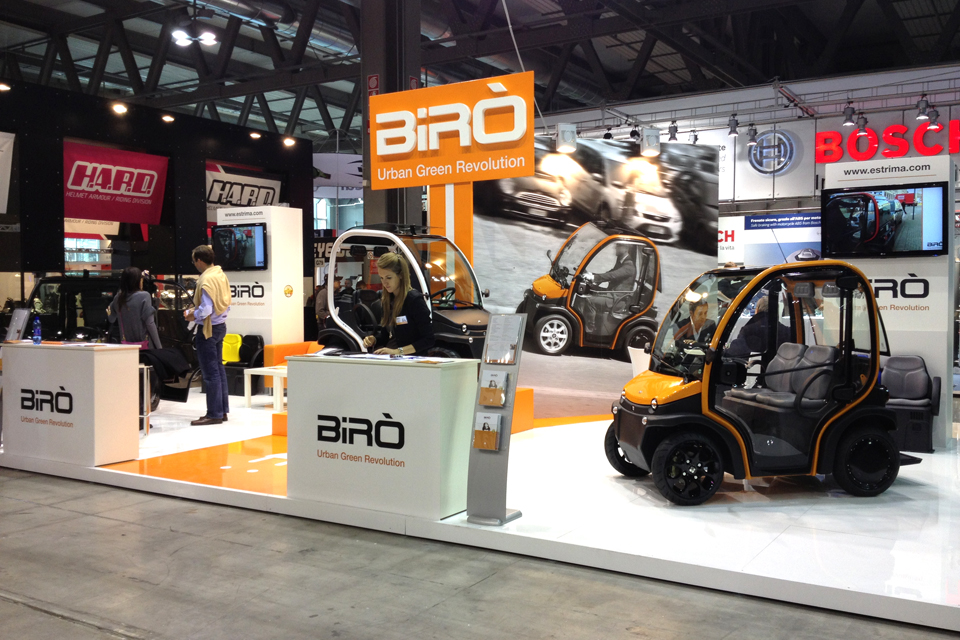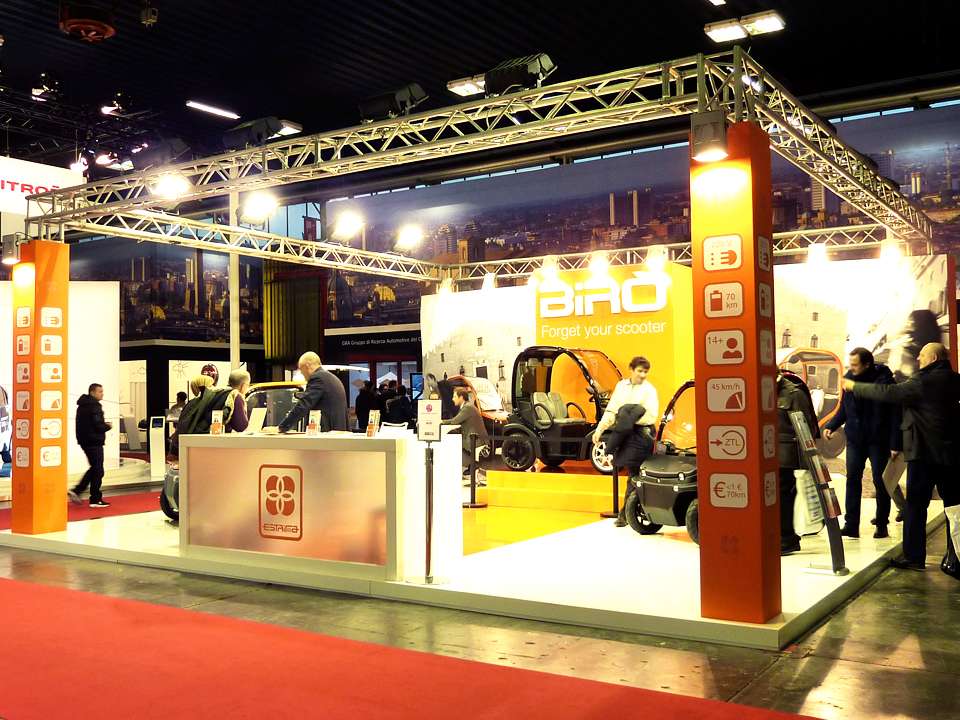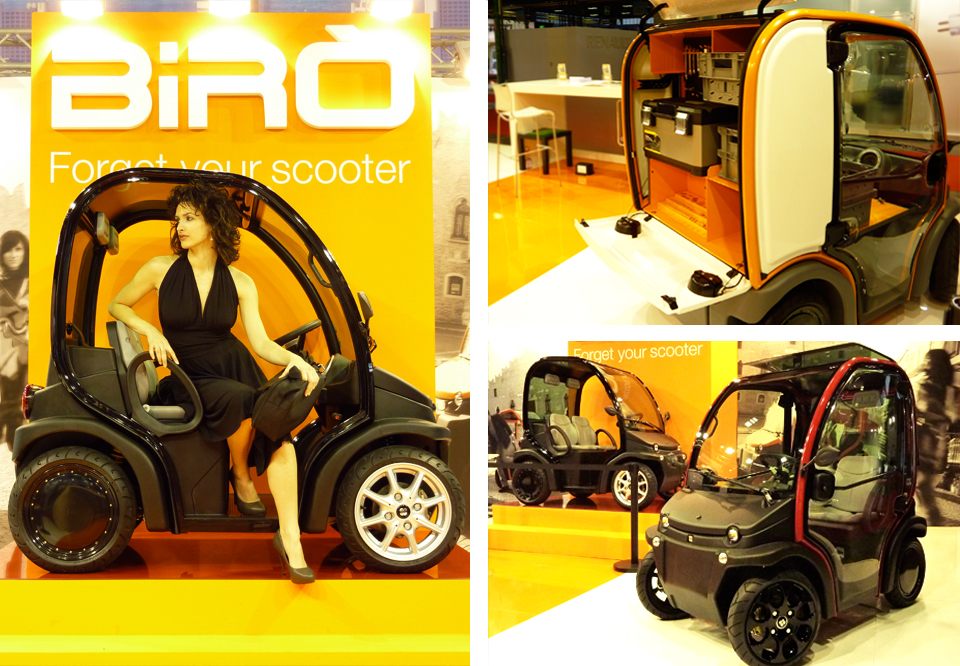 Trade fair design: Studio Idee Materia, Nimlok, Gianpaolo Casciano
Salva
Salva
Salva