Press & PR
Since the launch of Birò, the press has paid close attention to the vehicle and its distinctive features. Many newspapers, magazines, tv channels and radio stations have discussed the innovative concept behind Birò and its smart eco-mobility solutions. From local to international press, our vehicle has been featured in a variety of online and offline media including Marie Claire, GQ and Vanity Fair.
As the marketing and communications manager, I contribute to the media's increasing coverage of Birò. Working side by side with the press agency, I ensure a positive public image and high-quality media coverage, across print, broadcast and online. I co-edit press releases as well as manage company and product updates which are disseminated among various communication channels such as journals, mass media organizations, websites, social media and newsletters. I also plan and execute press conferences which entail searching and negotiating suitable locations, developing the layout of the space, delineating the agenda and defining information for release. I have established ongoing relationships with journalists and publishers, coordinating their test-drives and providing additional information or exclusive news as well as a media kit containing resources and marketing materials.
For the launch of the first removable battery on a 4-wheel vehicle, I organized the international press conference which took place at the Starhotels E.c.ho. of Milan. In attendance was Mario Boselli, ex-president of The National Chamber for Italian Fashion, and Renzo Rosso, founder of the clothing empire Diesel, whose family holding company formerly owned a 30% share in Estrima. The press conference created a media buzz, with over 50 newspapers, magazines and news stations covering the revolutionary new battery.
Below I have shared some images related to press activities.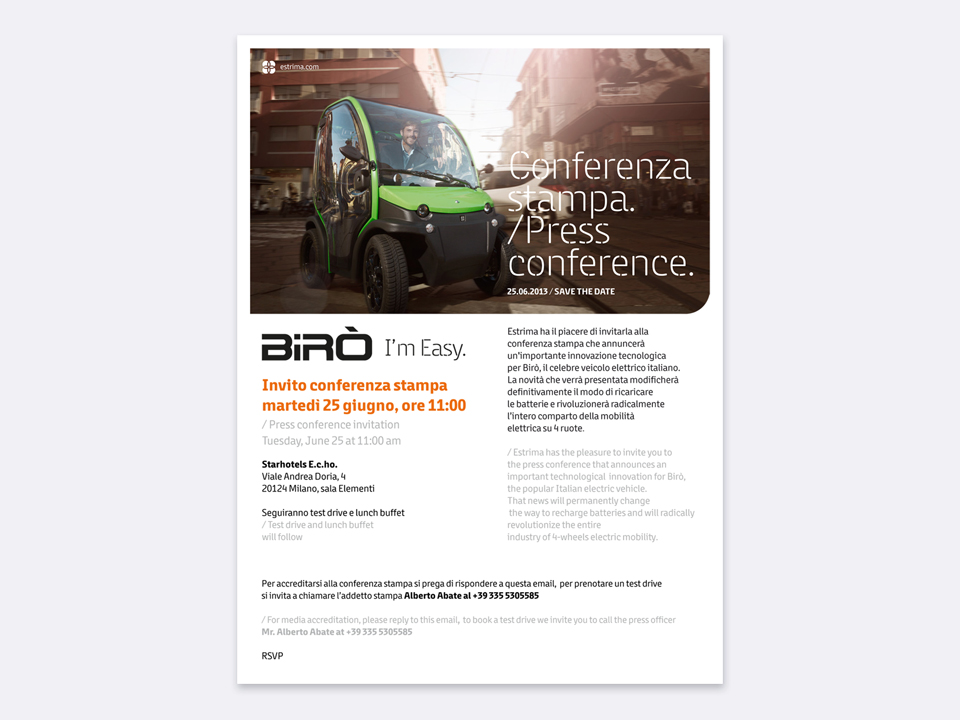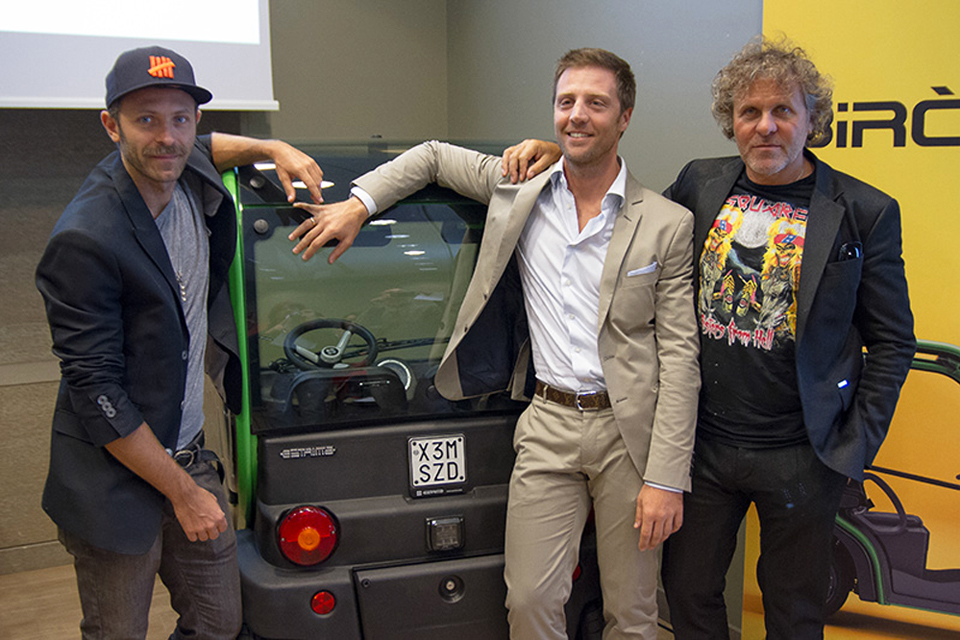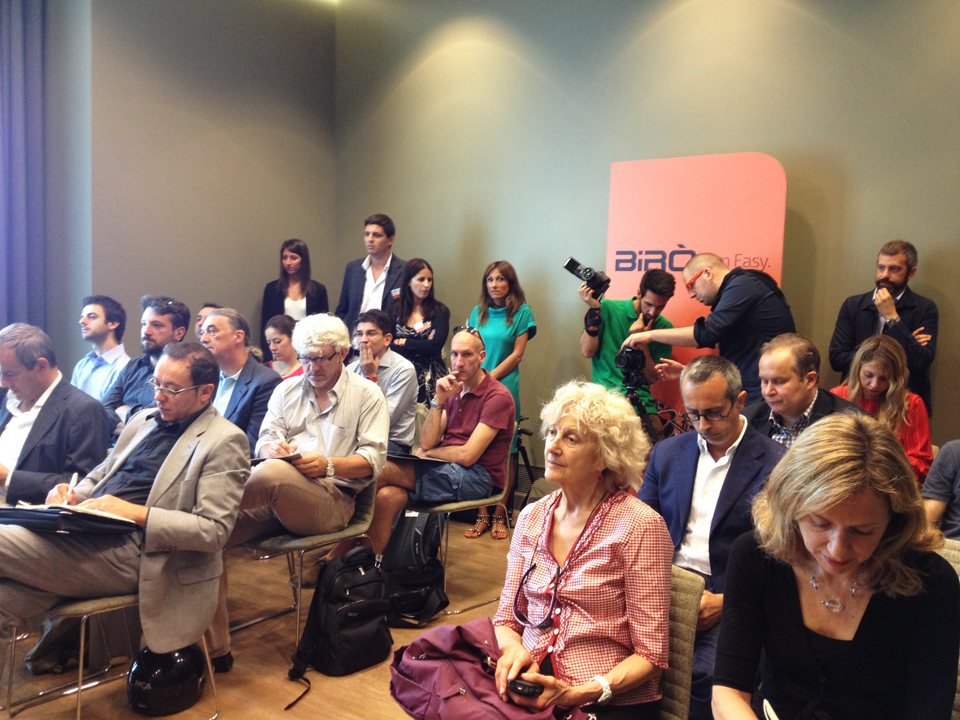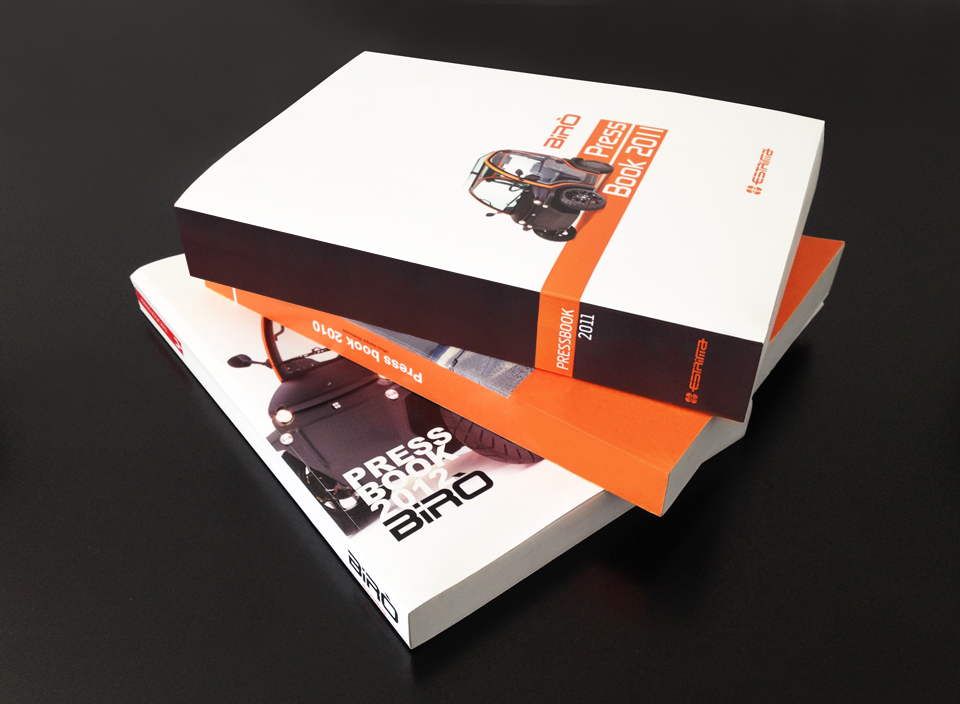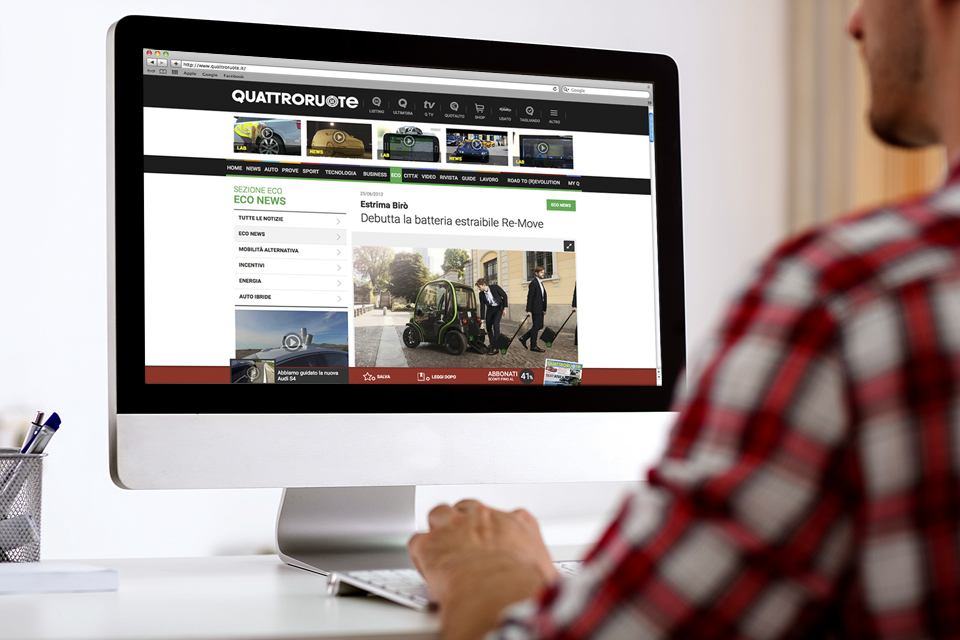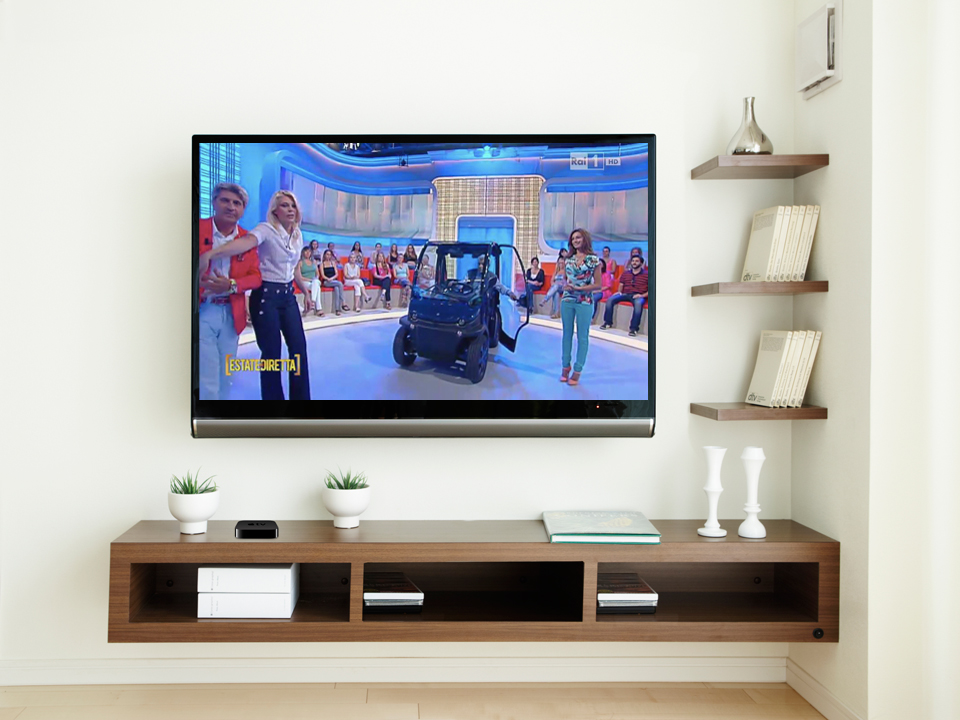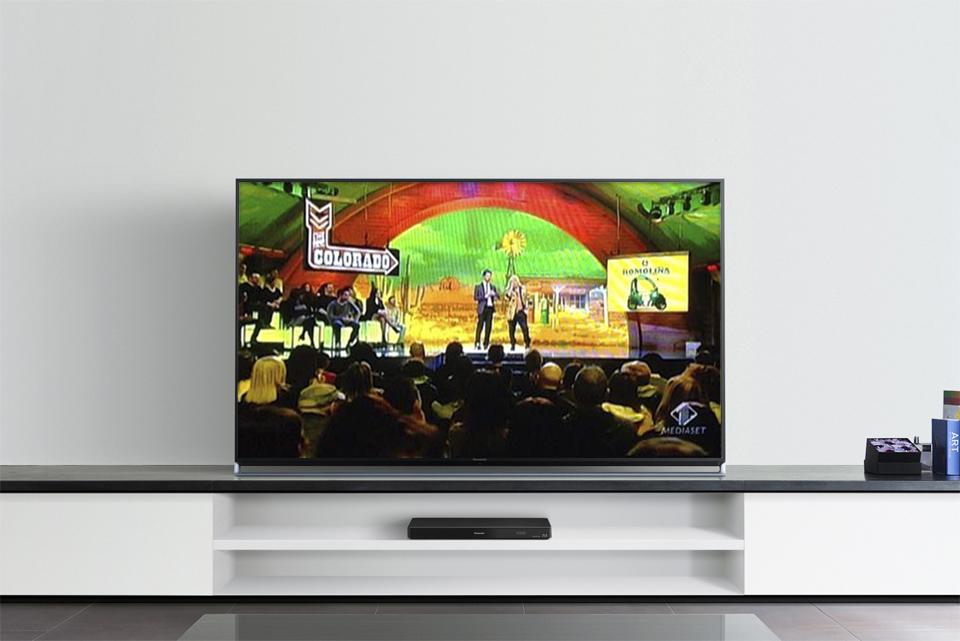 Press office: Alberto Abate, Synapsy
Pop design & Visual identity: Studio Idee Materia
Special thanks to Special EFX for the free Product Placement at Estate in Diretta, Rai1
Salva