Eataly: life is too short to settle for just one marketplace in New York City
When I read that Eataly was opening a new location in Manhattan, I could not think of a better way for an Italian marketer living in New York City to start his own blog than by talking about the business of Italian food. Eataly is opening, on August 11, its second Italian marketplace in Manhattan, in the Westfield World Trade Center complex. The first 50,000 square-foot Eataly, which opened in 2010 near Madison Square Park, has 10,000 plus visitors alone every day.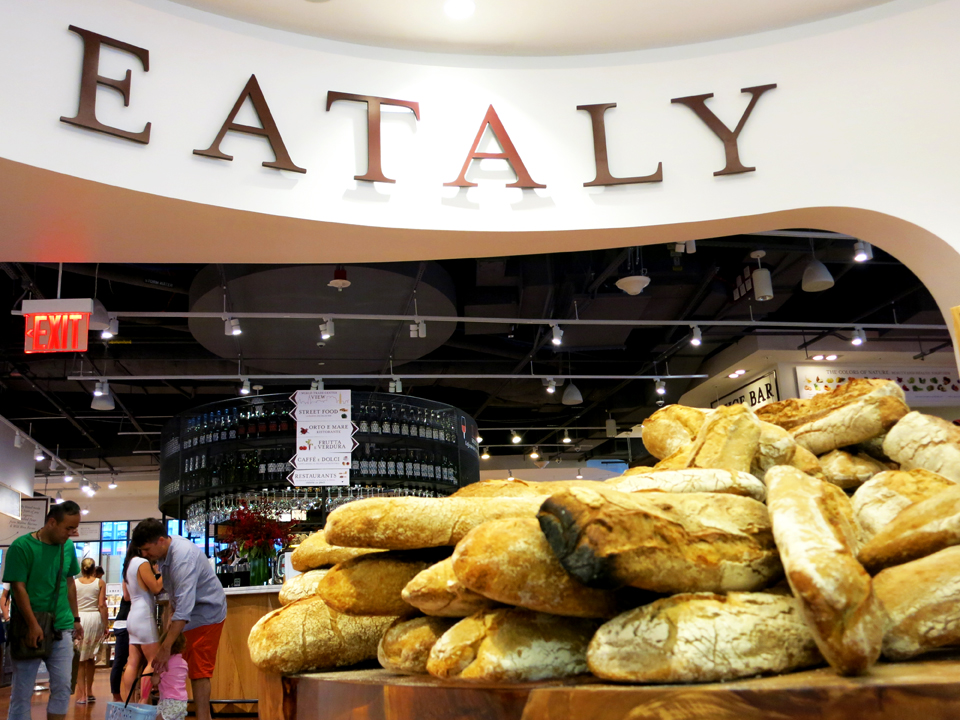 The entrepreneur Oscar Farinetti opened the first Eataly in Turin, Italy, on January 27, 2007. The name Eataly was coined by Celestino Ciocca, a brand strategy consultant who combined the words "eat" and "Italy" to create an effective strong mix, which works perfectly for Farinetti's business idea. The first Eataly was the largest marketplace in the world entirely dedicated to Italian high-quality food, comprising of several restaurants, bars, cooking schools, food and beverage counters, bakeries, and retail items. Since then, Eataly has opened thirty megastores worldwide and partnered with the excellent chefs Mario Batali, and Lidia and Joe Bastianich with the idea of introducing the same successful concept to the United States. This new marketplace in New York City is part of the company's expansion project which will soon lead to further openings in Boston, Los Angeles, Las Vegas and Toronto and the company will go public within eighteen months.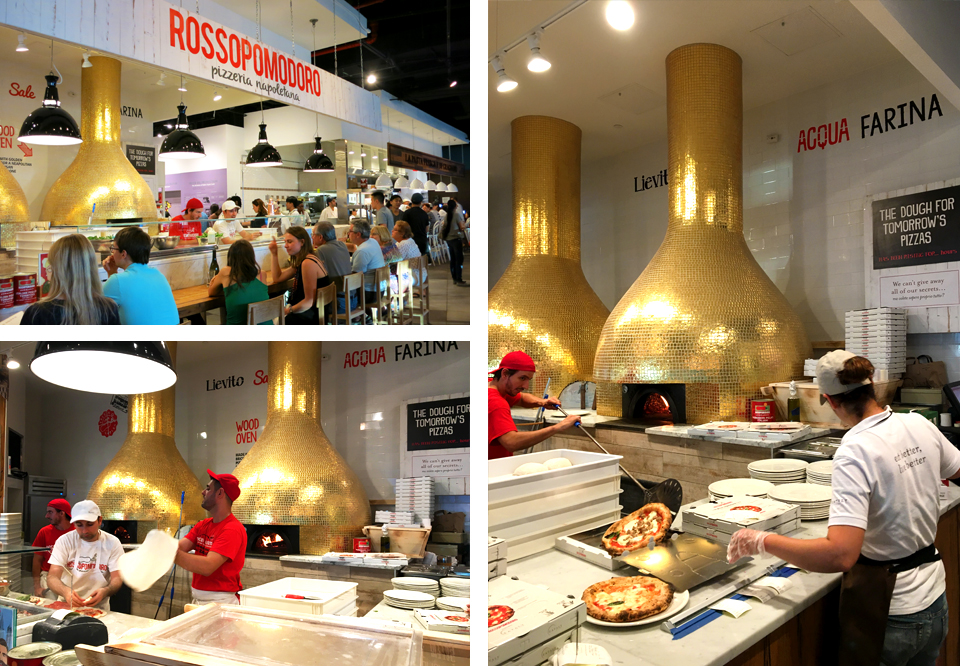 "Life is too short to eat and drink badly" is Eataly's slogan. As in the other Eatalys across the globe, in the new 40,000 square foot marketplace at the World Trade Tower, you will be able to buy fresh meats, seafood, cheeses, homemade mozzarella and pastas, condiments and gelato. This marketplace, however, is placing a special emphasis on bread, which is the most widely eaten food in the world and has always been one of the key elements on the table of Italians. All the world stores have the same core concept, but each one has some key customizations based on customers' feedbacks. The son of the company's founder, Nicola Farinetti, who is the chief executive of Eataly in the United States, thinks that a customer in downtown Manhattan will be different and said "We have noted that people get going earlier, crowds in the streets in the morning, so we're adding breakfast, which we have never done". Breakfast will be served starting from 7 a.m. at a juice bar and at a restaurant called Orto e Mare (Garden and Sea). The specialty will be different too: uptown is Manzo or beef, at the downtown it will be southern Italian cuisine.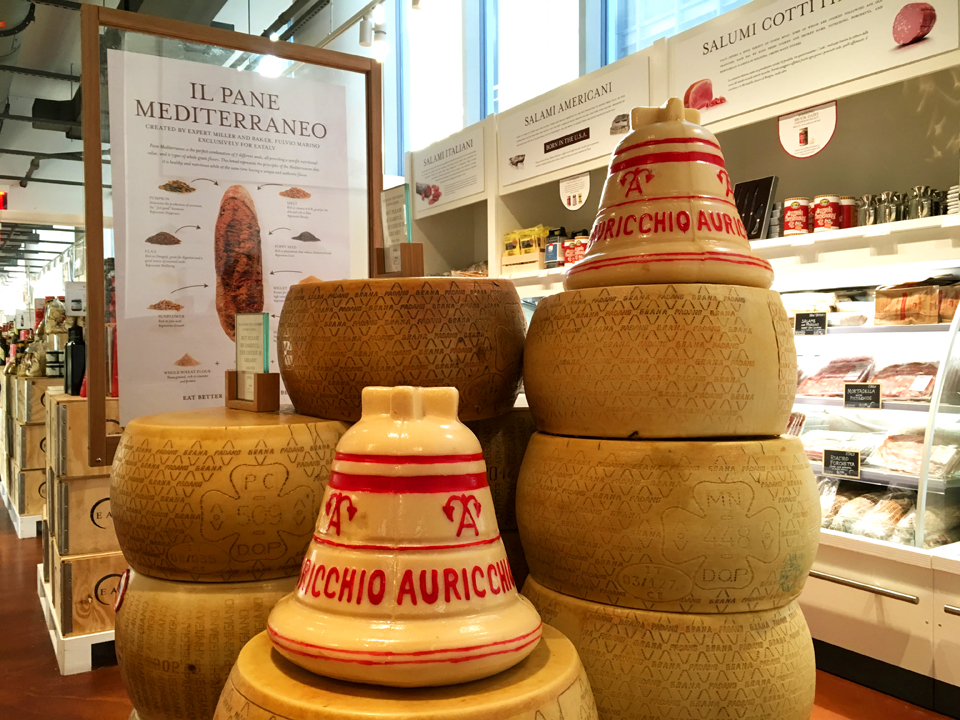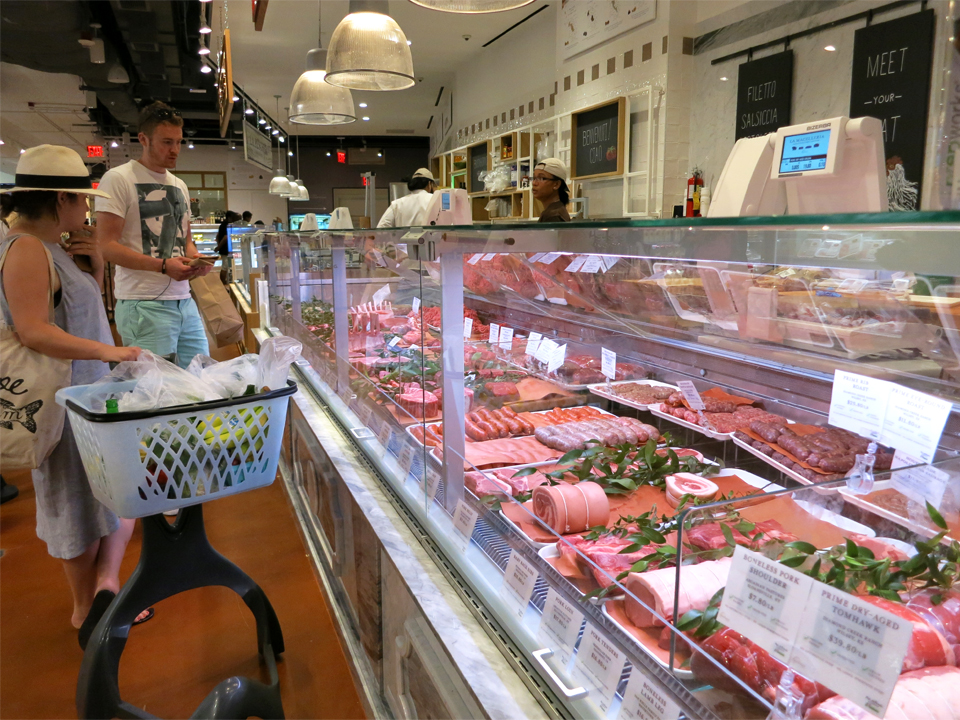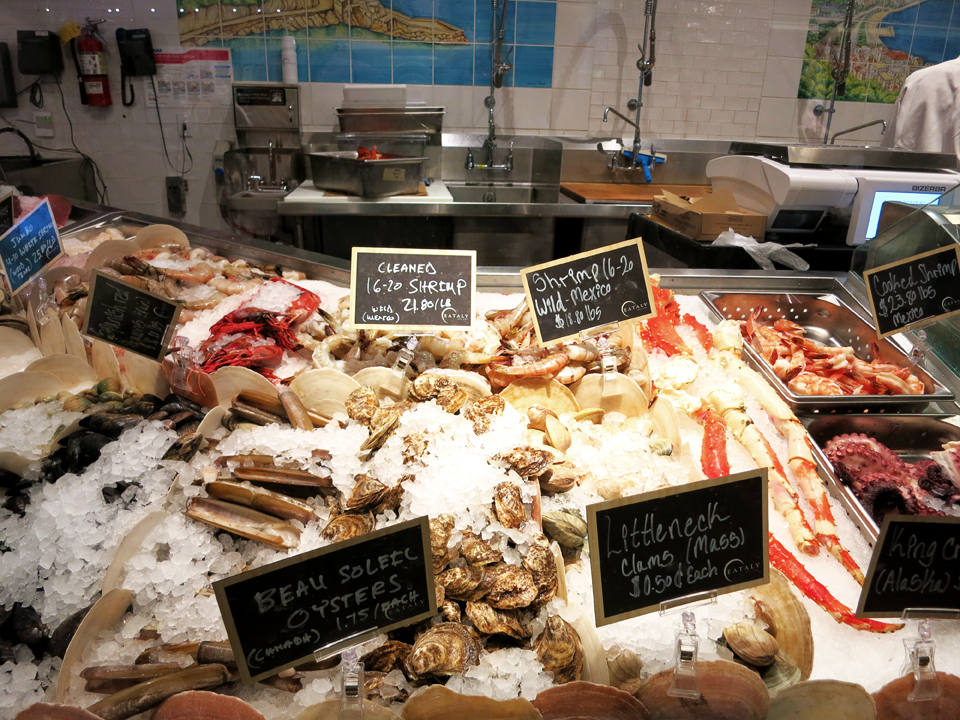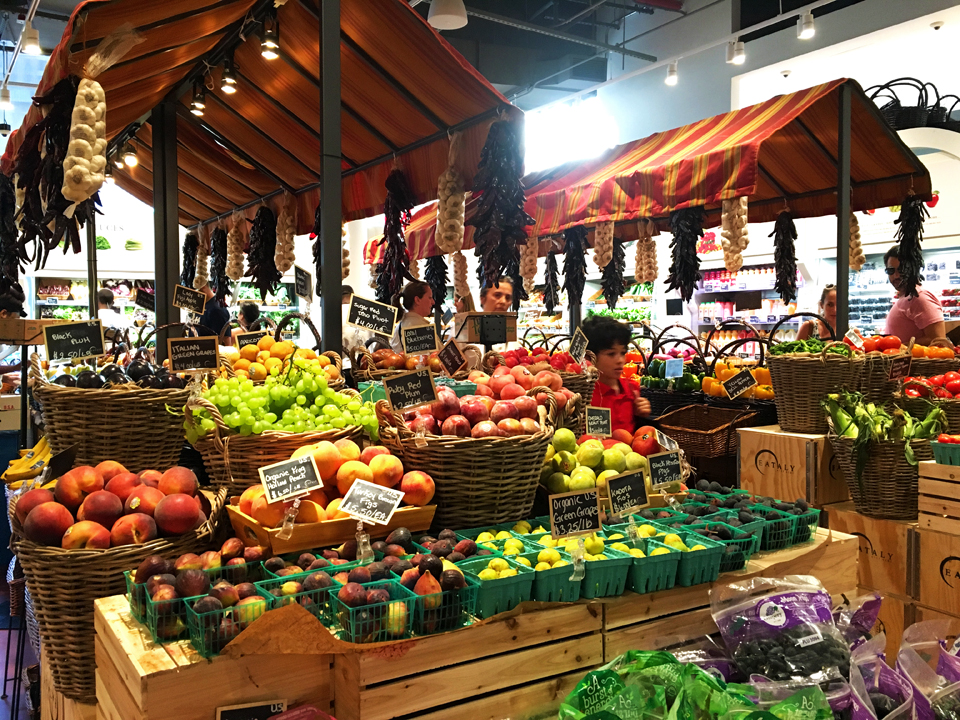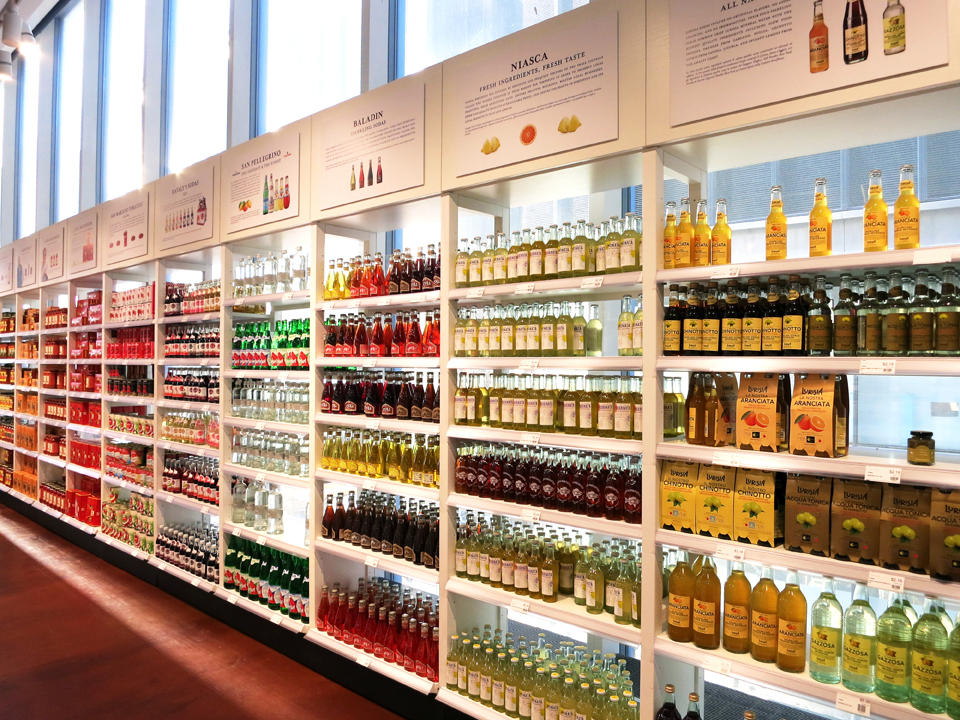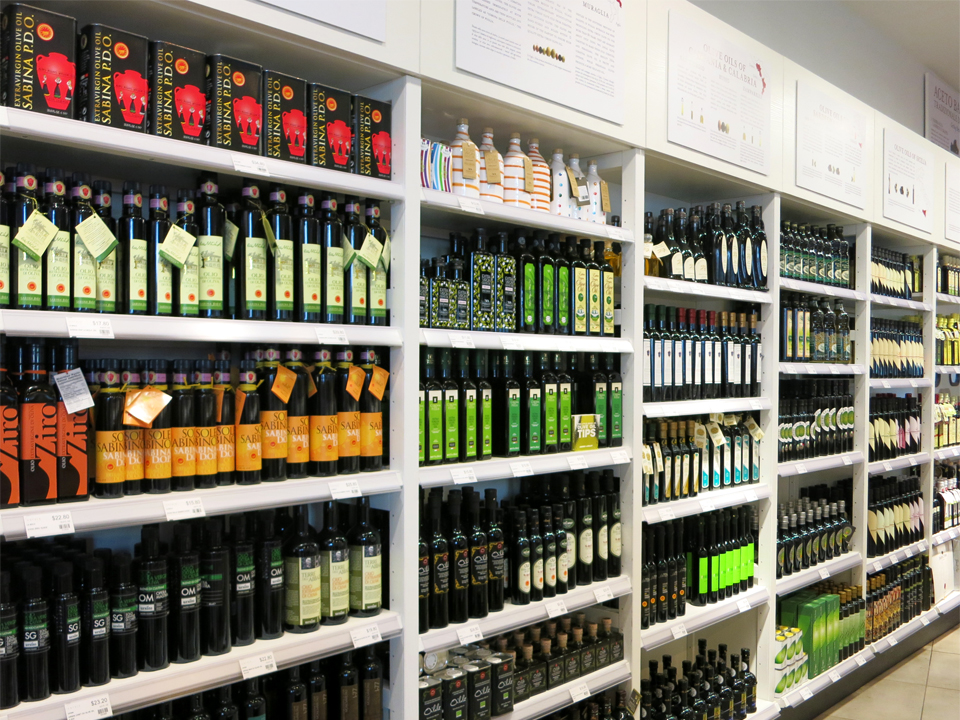 The new megastore required an investment of 38 million dollars but, according to Andrea Guerra, the executive chairman at Eataly, there are many opportunities for the company to significantly increase its current sales volume in North America which is equal to 117 million dollars a year. What is the recipe Eataly's success and its innovative worldwide business model which led Forbes to name Eataly as the 23rd most disruptive brand in the world in 2015? Eataly is not just a big market of Italian foods, it highlights and emphasizes the experience of Italian eating and culture. Eataly is a museum of Italian food which provides customers with an amazing food experience. It is a multi-outlet that enables guests to eat and buy high-quality Italian delicacies as well as learn through demonstrations, tastings, and cooking classes. Every marketplace is conceived as a big and high-end bazaar in the center of cities comprised of small restaurants and small stores. The three main strengths are simplicity, transparency and high-quality which are featured in each store and together these make Eataly a well-known brand around the world. Eataly has been able to elevate the concept of food retail by displaying typical products as luxury goods and tell a story about them. This is the key to its success that, together with strategic business partnerships and selected key suppliers, enabled Eataly to grow quickly in each market it entered, including New York.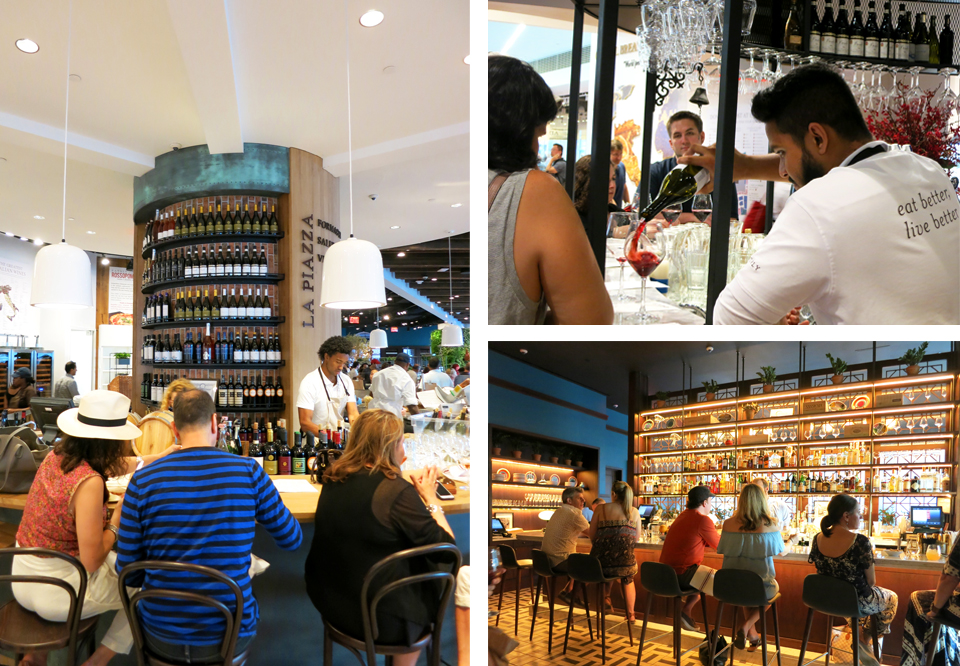 All we can do now is to visit Eataly NYC Downtown, Third Floor, 4 World Trade Center (Liberty Street at Church Street) and enjoy some of the well-displayed delicacies that the boot-shaped peninsula has to offer.
Buon appetito e cin cin!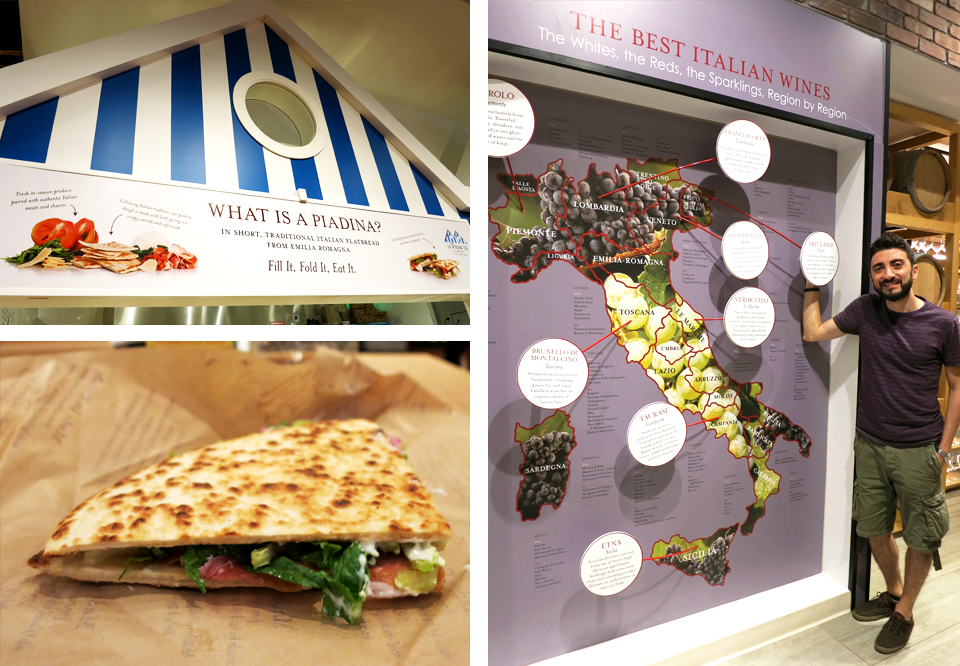 Salva
Salva
Salva
Salva
Salva
Salva
Salva
Salva
Salva
Salva
Salva
Salva
Salva
Salva
Salva