Centa Casato – Real Estate
Aviano is a village in northeastern Italy, at the foot of the Carnic Pre-Alps, where in 1911 a NATO Air Base was established. Since then, there has been an important American presence in the area. Also based in Aviano is C.R.O. (Oncological Referral Center), a top national hospital for the diagnosis, treatment and prevention of cancer. In 2008 Centa Casato Real Estate was founded in Aviano by a 27-year-old entrepreneur to provide a wide range of services such as buying, selling, renting and technical consulting. He began the agency in response to a higher demand for accommodations, mainly from Italian and American people working at the Air Base and visitors to the oncological center.
In the months leading up to the launch of Centa Casato RE, meticulous analysis of the competitors was conducted to establish a clear brand strategy and distinctly position it in the local real estate marketplace. After performing this benchmark, I developed the brand identity system for the company by designing the logo, the website and all the main communications and collateral materials, The goal of the brand identity was to help customers discover and become familiar with the new real estate agency. The logo, which is simple, modern and versatile, symbolically combines the two initials ("C") of the company name with the minimal representation of a building. Used for construction zone marking devices, the color orange stimulates enthusiasm and calls for risk-taking. I also designed other elements such as the letterhead, the business card and the block notes, which together, provide unity, consistency and cohesiveness. As with its logo, the listing ad for Centa Casato RE in the real estate newspaper section has been developed on a geometric grid. It was designed to demonstrate tidiness, precision and professionalism and it stands out from the other real estate announcements published weekly in local newspapers, which tend to be messy and overwhelming. The same visual accuracy has been used for the design of the featured real estate listings shown in the windows of the agency's office. I also developed the company website, designing its architecture as well as the layout of each web page, using visual consistency and focusing on user experience. While the other local agencies at the time didn't have a significant online presence, Centa Casato RE's use of a website combined with it's usability, functionality and design have been three factors that contributed to the generation of new leads and the sites success.
Below you can see some images of the company's online and offline visual identity.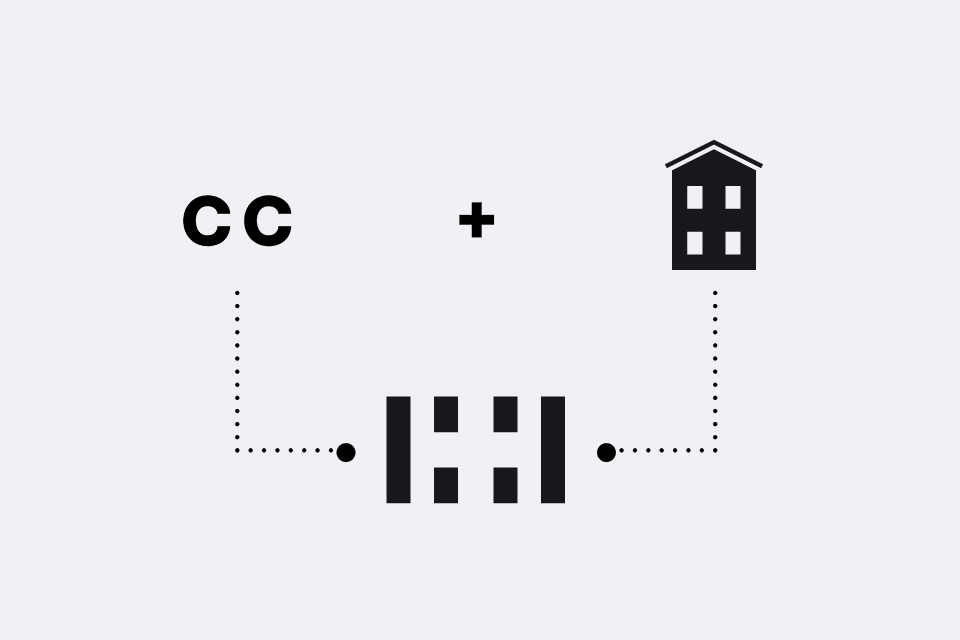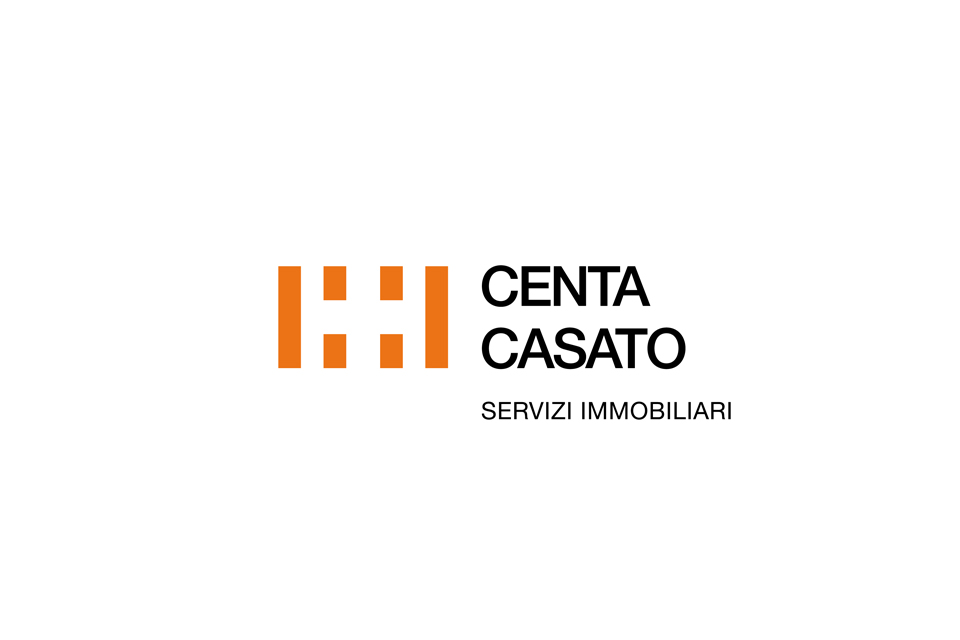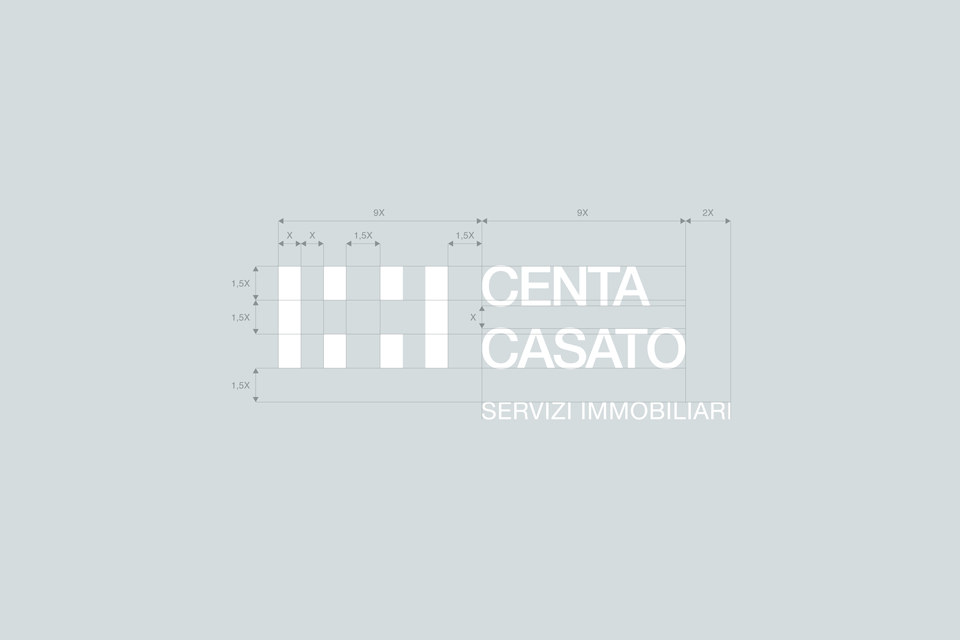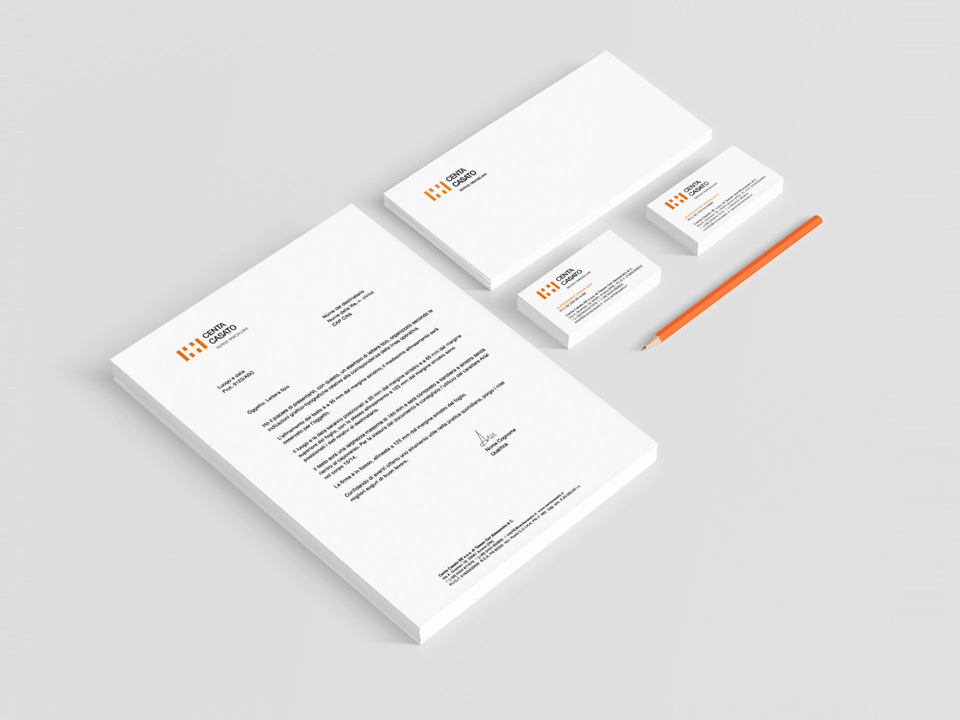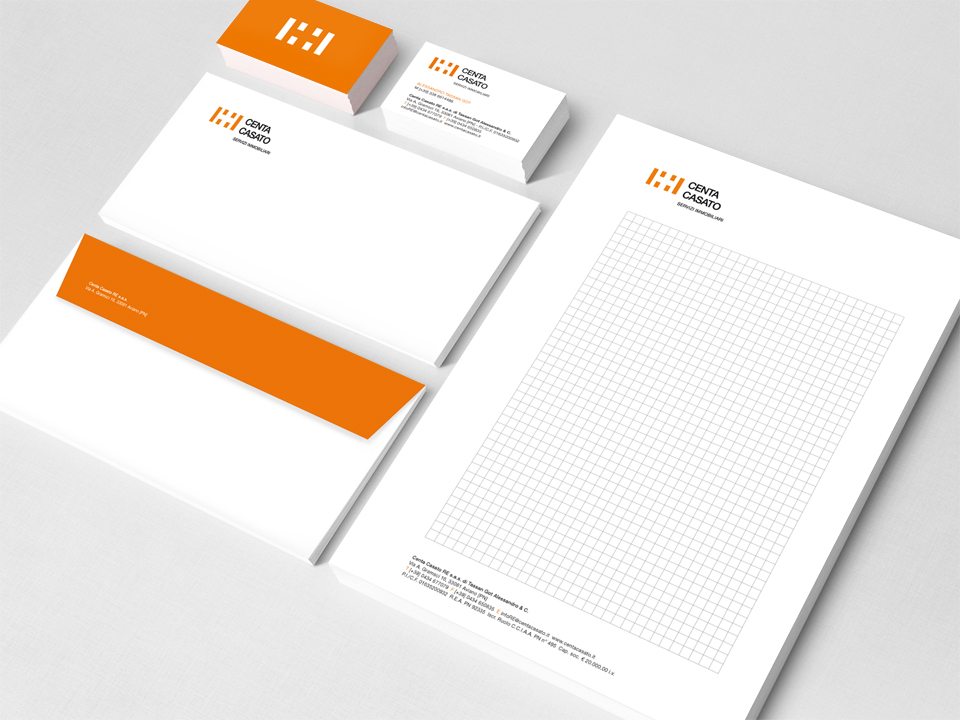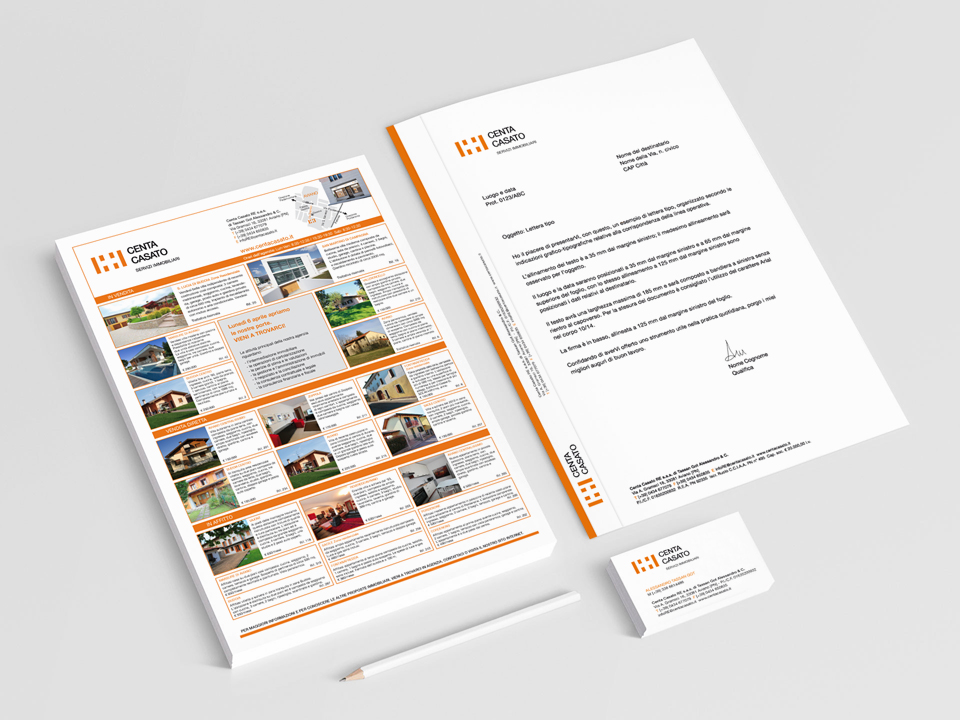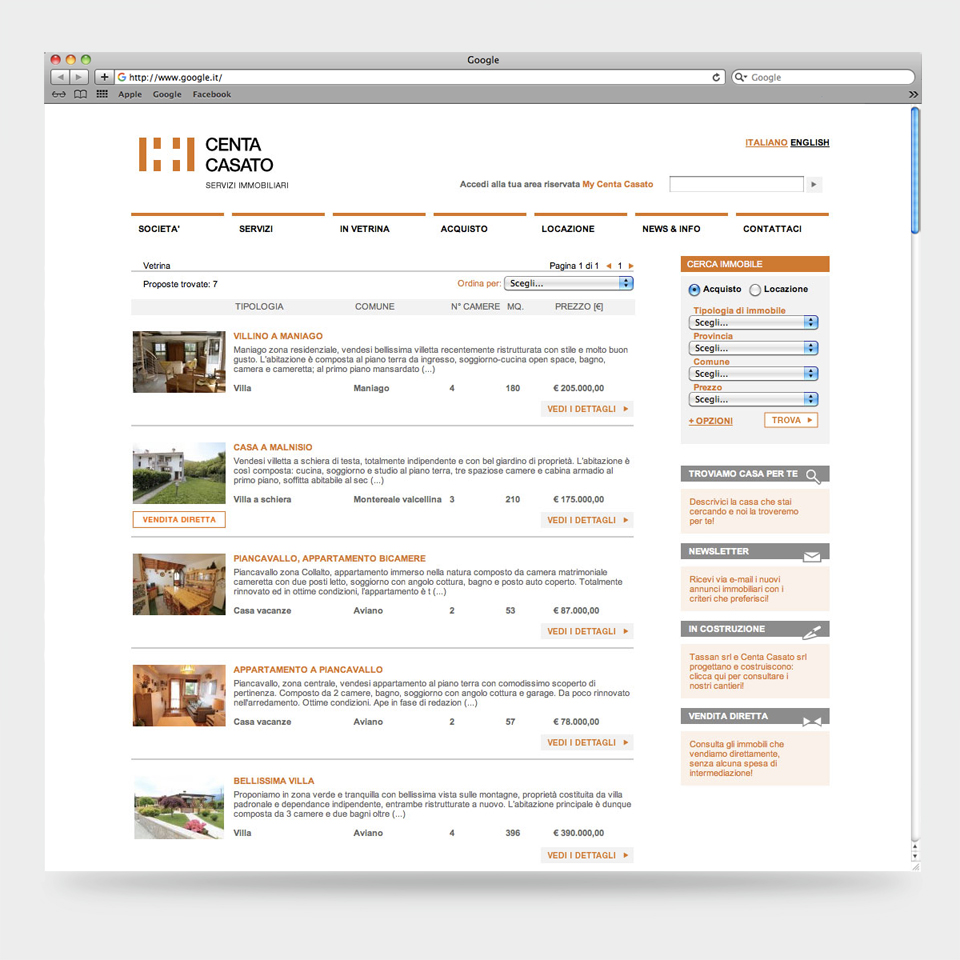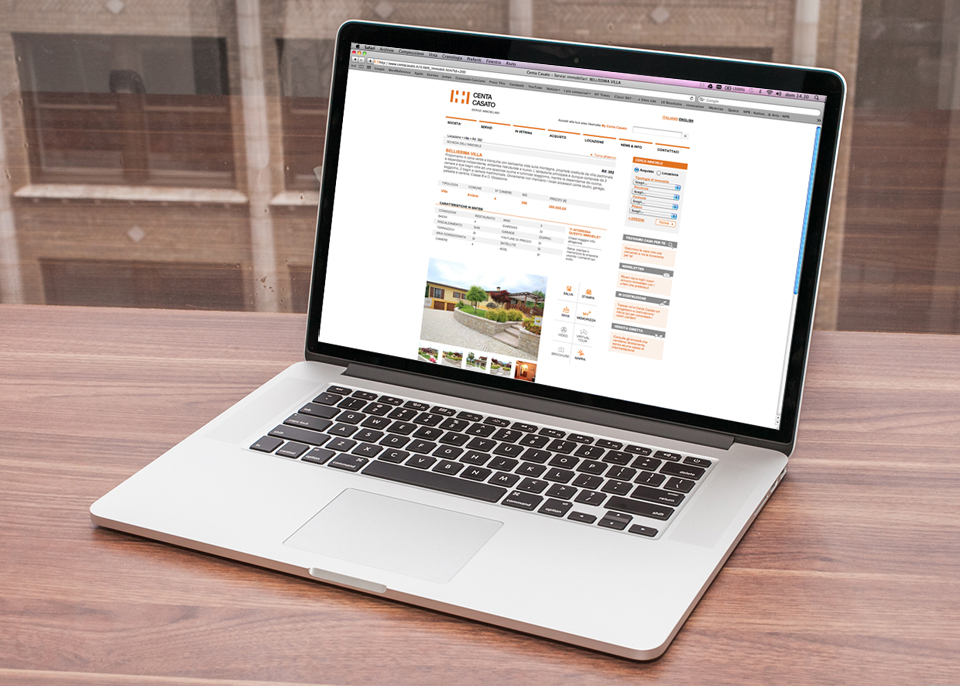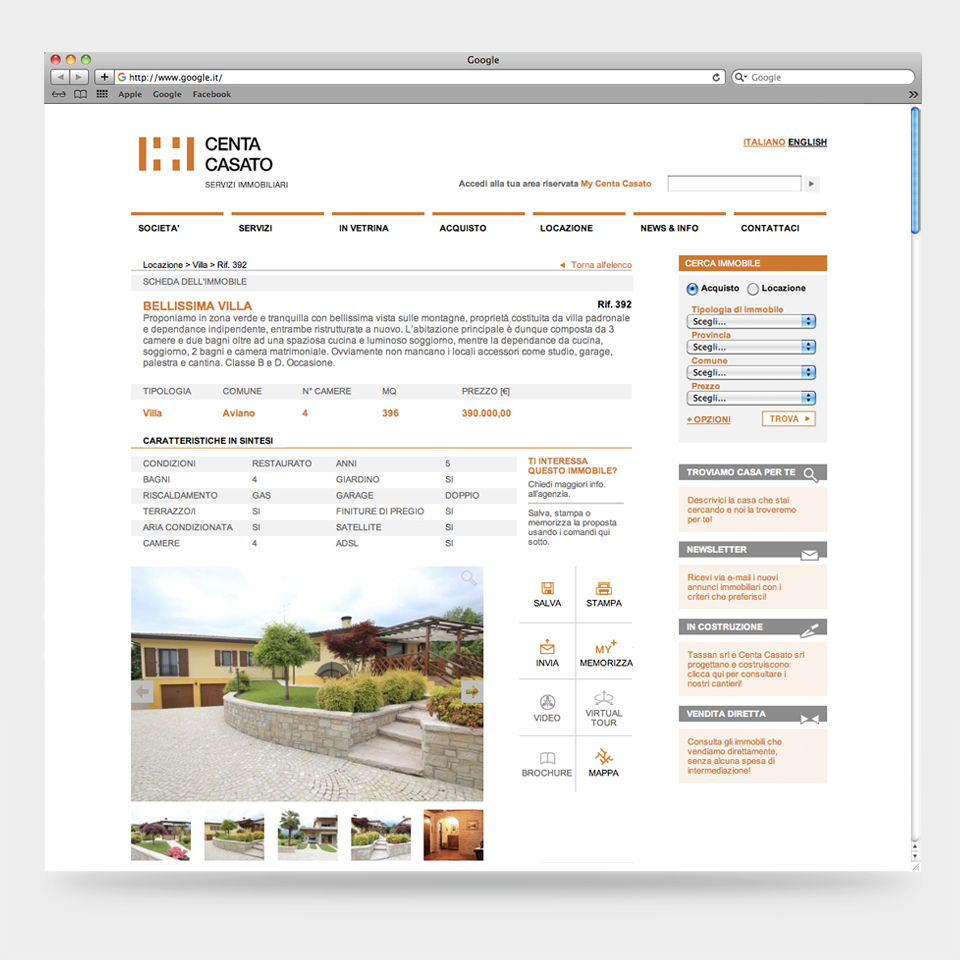 Salva