Alma – Leather specialist
ALMA has built an enviable reputation for sourcing the finest leather from across the globe. With a diverse collection of more than 100 different types of leather at any one time, ALMA's team of specialists advise on a range of bespoke styles, finishes and applications.
A long-established leather specialist in London, ALMA has supplied the world's leading manufacturers of clothing, shoes, accessories, furniture and interiors since 1938.
In 2008, the marketing and sales department of the company decided to develop a direct marketing campaign aimed at promoting its high-quality products and services to select business customers. For this project, I designed the foldable brochure containing a sample of interior design solutions for contract and commercial sectors which utilize Alma's leather. The brochure was provided in an elegant leather business card holder. It presented customers with a sample of the company's leather products and helped them remember Alma since they could use the holder as a daily fashion accessory.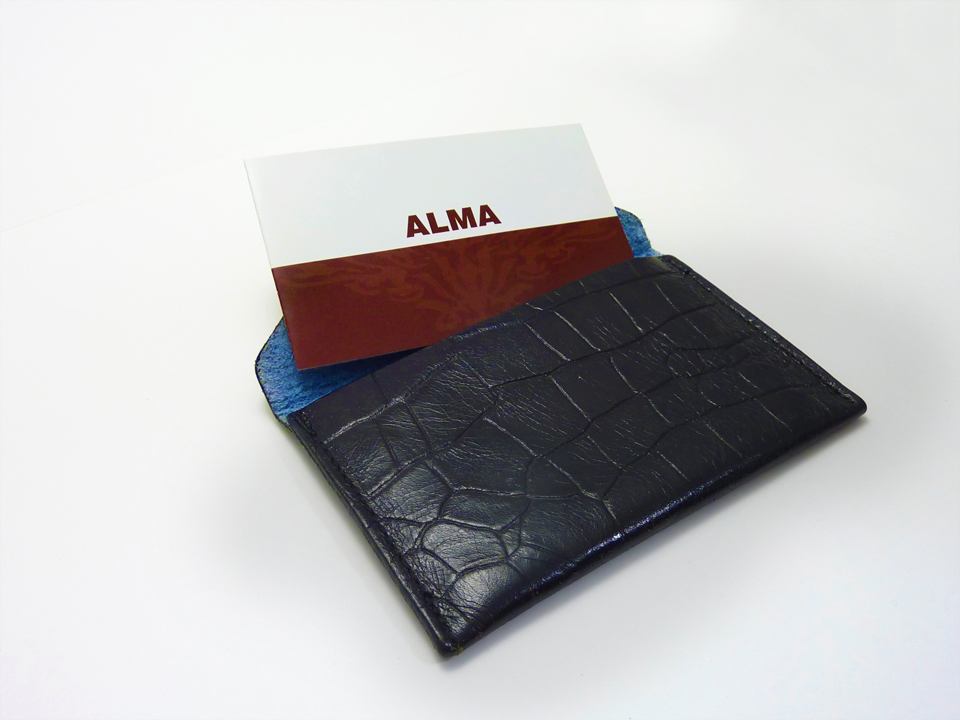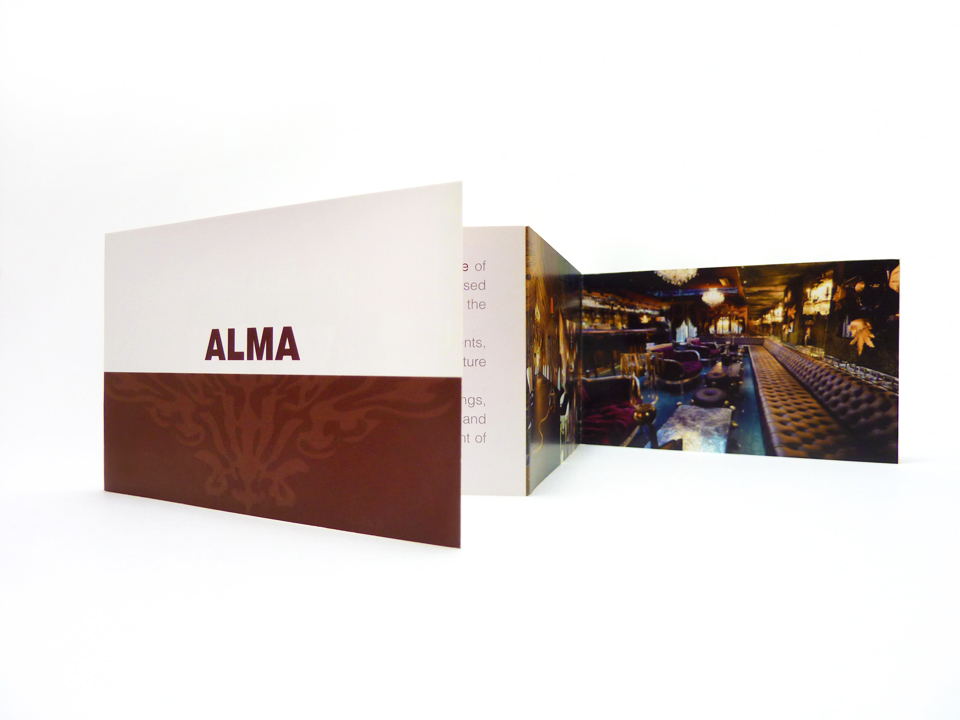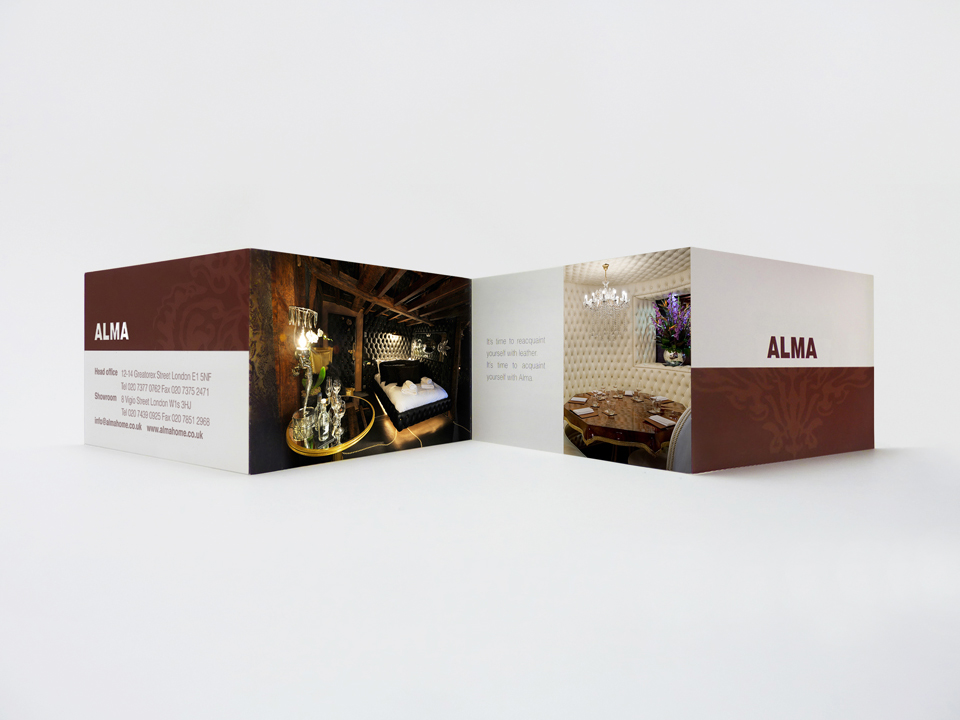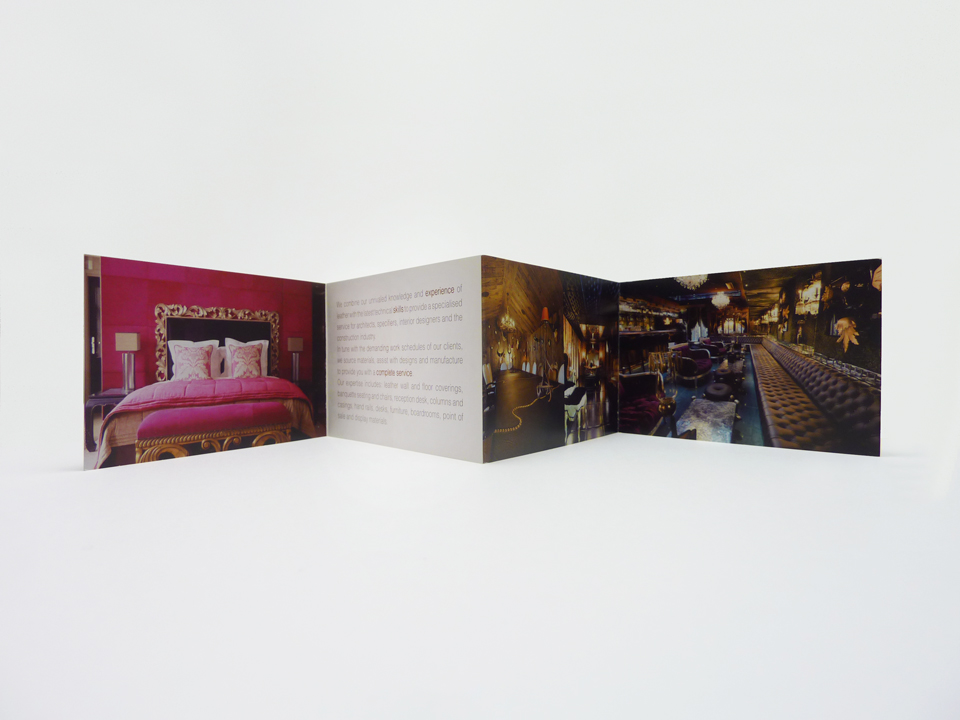 Salva
Salva